He makes players around him better – Roy Keane hails Man Utd star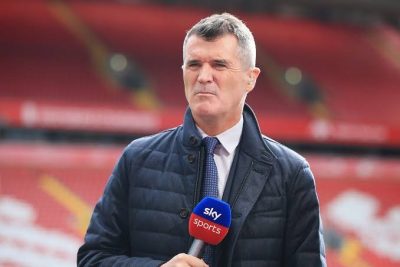 Manchester United legend, Roy Keane, has hailed the impact midfielder Casemiro has made at the Red Devils, insisting that he makes players around him better.
Keane also described Casemiro as 'a huge player who affects games'.
Casemiro joined Man United from Real Madrid in a £70 million deal last summer.
The Brazilian international has been impressive for Erik ten Hag's side this season.
Man United looked weaker in his absence when they lost 3-2 against Premier League leaders Arsenal a few days ago.
But Casemiro returned to help Man United make a giant leap towards a Wembley final with a 3-0 win against Nottingham Forest in the Carabao Cup semi-final first-leg tie on Wednesday night.
"He is a huge player for them. We obviously saw at the weekend when he wasn't playing [how he was missed]," Keane told Sky Sports.
"He is a big personality, has won big trophies before. He affects games, is obviously very good defensively and pretty good on the ball, let me tell you.
"Big strong boy, big personality – he makes the players around him better. That is what great players do."