Henessy is most preferred luxury alcohol in Nigeria – Report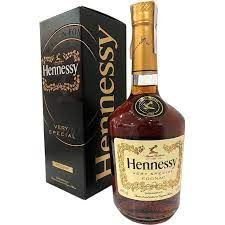 French cognac, Hennessy, owned by Moët Hennessy (a subsidiary of LVMH), is the preferred cognac brand in Nigeria and throughout Africa, according to a recent consumer study conducted by market research firm Sagaci Research.
The report revealed that brandy and cognac spirits are currently consumed by only 4% of the African population, with English-speaking markets driving consumption.
Cognac Consumption Trends in African Markets
Kenya leads with 11% penetration, followed by South Africa (10%), Zambia, and Nigeria, both at 7%. In Nigeria, Hennessy recorded a remarkable preference rate of 78%, while in South Africa, the preference soared to 81%.
Although cognac consumption lags behind other spirits like gin (11%), vodka (13%), and whisky (16%), it represents a growing category in Africa and is considered one of the most promising emerging markets globally.
The survey also noted that Hennessy consumers tend to be ambitious professionals who enjoy challenges and an active lifestyle.
These findings are based on data collected from over 100,000 consumers in the past 12 months via the SagaPoll mobile app.
Cognac Preferences and Market Dynamics
A detailed breakdown revealed that South Africa is viewed by the cognac industry as an emerging market with substantial influence beyond its historical markets, ranking as its 5th largest market globally.
This could be attributed in part to South Africa's strong wine and spirit culture, with brandy introduced in the country as early as the 17th century.
The study indicated that South African men are more likely to have consumed cognac than women in the past year.
Additionally, older and wealthier populations are more inclined to enjoy this spirit, often in the comfort of their homes (58%), while socializing with friends or unwinding.
"Hennessy holds such a leading position in the Cognac and Brandy market that its direct competitors are other premium spirit brands rather than Cognac brands," Sagaci said.