Tuesday's elections ushered in a wave of young, diverse political leaders, many of whom are women.
1.
Rashida Tlaib and Ilhan Omar, first Muslim women in Congress
Michigan's Rashida Tlaib and Minnesota's Ilhan Omar became the first Muslim women elected to Congress. Both candidates support staunchly progressive policies, such as a $15 minimum wage and immigration reform.
Tlaib, who previously served in the Michigan House of Representatives, is the daughter of Palestinian immigrants. She ran unopposed.
"The first thing I think about when somebody says you're going to be the first Muslim is celebrate this moment," Tlaib told CBS. "We changed the course of history at a time we thought it was impossible. And that if you just believe, believe in the possibility of someone like me."
Omar, a member of the Minnesota House of Representatives, came to the US as a young girl after escaping the Somali Civil War with her family at age 8 and spending four years in a refugee camp in Kenya.
"In my last race, I talked about what my win would have meant for that 8-year-old girl in that refugee camp," she said in a speech after winning the Democratic primary in August. "And today, today, I still think about her and I think about the kind of hope and optimism all of those eight-year-olds around the country and around the world get from seeing your beautiful faces elect and believe in someone like me."
2.
Deb Haaland and Sharice Davids, first Native American women elected to Congress
Deb Haaland and Sharice Davids won seats in the House of Representatives on Tuesday, becoming the first two Native American women in Congress.
Haaland, a Democrat from New Mexico, single mom, and member of the Laguna Pueblo tribe, previously served as chair of the state's Democratic Party. She is still paying off her student loans at 57 and previously was on food stamps. She told the Albuquerque Journal she thinks New Mexicans want an elected official who "know[s] their struggle."
"It seemed like this election, voters wanted somebody who understood what it was like for the vast majority of New Mexicans" she said. "People struggling to find enough work, to make a little bit of money, to be able to support their families. There's people in this state who have never had an opportunity to take their family on a summer vacation. I just feel like I know what it's like."
Davids, a Democrat and a member of Ho-Chunk Nation, also makes history as the first openly LGBT representative in Kansas and the first openly LGBT woman of color in Congress.
3.
Alexandria Ocasio-Cortez and Abby Finkenauer, the youngest women ever elected to Congress
Alexandria Ocasio-Cortez, a New Yorker who turned 29 in October, became the youngest woman ever elected to Congress on Tuesday. Abby Finkenauer, who turned 29 in December, was elected in Iowa.
Ocasio-Cortez won the her primary in New York in a shocking upset, beating Rep. Joe Crowley, who had served since 1999 and was considered to be a possible successor for House Minority Leader Nancy Pelosi. An aide on Ocasio-Cortez's campaign said they were "shell-shocked" by her victory.
"When it comes to power, we can't just be tempted by power and money alone," Ocasio-Cortez told BuzzFeed News shortly before winning the primary. "What we need to do is be bold enough and courageous enough to choose leadership that takes no corporate money and advances health care, education, and housing for all."
Finkenauer also made history alongside Cindy Axne as Iowa's first women elected to the House of Representatives.
4.
Ayanna Pressley, Massachusetts' first black congresswoman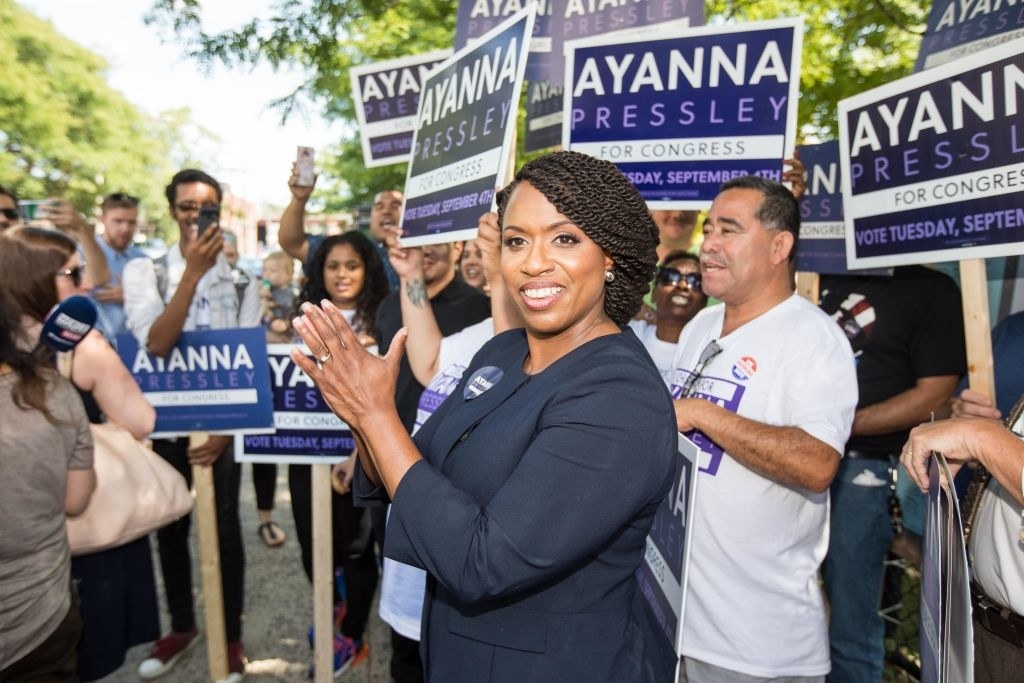 Pressley, a Boston city councilor, is Massachusetts' first black woman to be elected to Congress.
After beating longtime incumbentMichael Capuano in the primaries, Pressley burst into excited sobs, asking, "We won? We won?" Video of the emotional moment went viral on Twitter.
Pressley told BuzzFeed News in June, "My experiences as a black woman, my worldview and how that's shaped my values are in sharp contrast with how [Capuano] sees the world. Now, the electorate gets to decide if my view is better. All I'm saying is it's different."
5.
Jared Polis, first openly gay governor in the US
Jared Polis won his race for governor of Colorado on Tuesday, becoming the first openly gay governor in history.
A Democrat who currently serves in Congress, Polis was previously an entrepreneur who founded BlueMountain.com and ProFlowers. He and his partner have two kids, also making Polis the first openly gay parent in Congress.
Polis hasn't spoken much about being gay during his campaign, but told ABC this kind of progress shouldn't come as such a surprise in Colorado.
"Colorado is a groundbreaking state," Polis said. "We've had LGBT speakers in our state assembly, Senate minority leaders, commissioners."
6.
Lou Leon Guerrero, first woman governor of Guam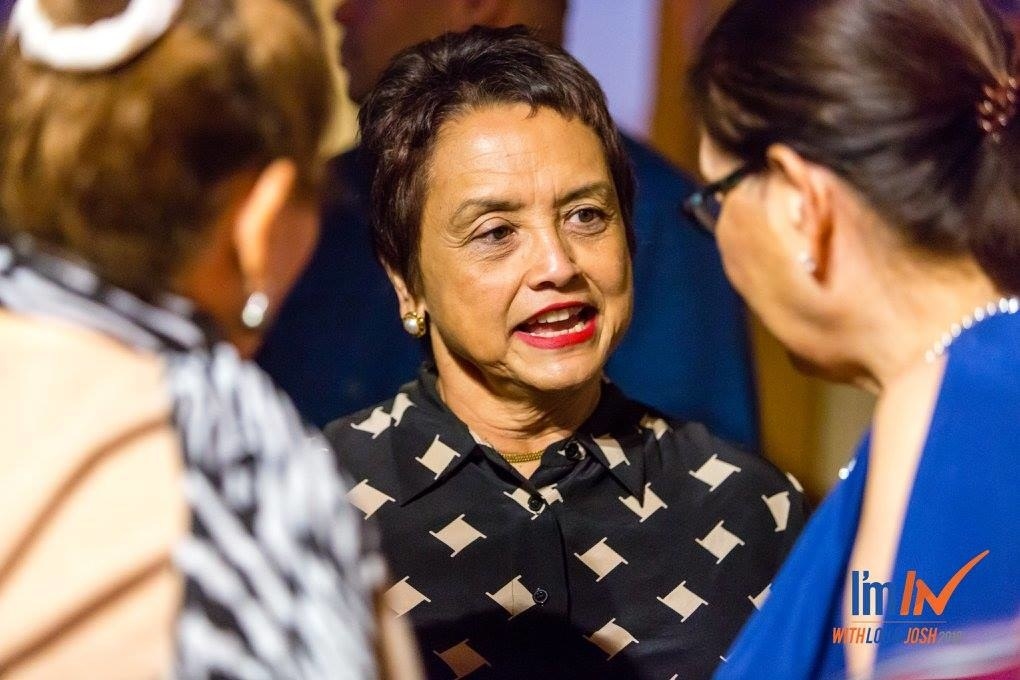 Lou Leon Guerrero won 50.7% of the vote, winning her the race and making her Guam's first woman governor.
"Thank you from the bottom of my heart. I feel very honored that I am the governor-elect, the first female governor-elect," Leon Guerrero told voters, according to the Guam Daily Post. "I think is a great honor for women. We've made history today — good history today — and plus a 10-female majority in the legislature. That is phenomenal."
7.
Veronica Escobar and Sylvia Garcia, Texas's first two Latina congresswomen
"It's really hard for women to run, when you have children. Even in the most modern of marriages or partnerships, frequently the mother is the primary caregiver," Escobar told the Texas Tribunein March. "Timing has to be right for a lot of us. And I think it's even harder for women of color because fundraising is really such a huge component of running in a congressional race and many of us may have limited networks.  (Buzz feed News)