'Hotel Rwanda' hero Paul Rusesabagina to be released from prison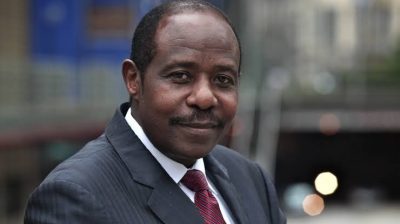 Paul Rusesabagina, a former hotel manager portrayed as a hero in the Hollywood film "Hotel Rwanda" about the Rwandan genocide, is set to be freed from prison.
In 2021, a Rwandan court sentenced Rusesabagina to 25 years in prison for terrorism. The court said he was found guilty of backing a rebel group behind deadly attacks in 2018 and 2019.
Although Rusesabagina left Rwanda in 1996, it was the 2004 movie "Hotel Rwanda" that brought him to the limelight.
The Oscar-nominated movie portrays Rusesabagina's successful effort to save about 1,200 refugees, including his family, during the genocide in 1994 by sheltering them in the besieged hotel that he managed.
He was later awarded the presidential medal of freedom by former United States President George Bush for his courage.
However, Rusesabagina later became a fierce critic of Rwanda's President Paul Kagame leading him into brushes with the Rwandan government.
His prison sentence in 2021 brought on a series of intense diplomatic talks from Qatar and the US where he is a permanent resident.
In a statement on Friday, Stephanie Nyombayire, Kagame's spokesperson, said Rusesabagina's sentence had been commuted.
She said the decision to release the former hotel manager was the result of a shared desire to reset the US-Rwanda relationship and that the close relationship between Rwanda and Qatar was key.
A commutation does not negate the conviction and can be revoked should crimes be repeated, the presidential spokesperson added.
Rusesabagina is expected to be released on Saturday. (The Cable)