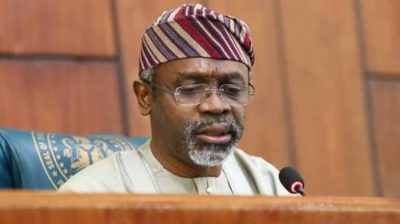 The Lagos State chapter of the All Progressives Congress has promised that due process will be followed for the replacement of Mr Femi Gbajabiamila, member-elect for Surulere I Constituency for the 10th Assembly.
The development is coming following his appointment as the Chief of Staff to President Bola Tinubu, a position he will assume on June 14.
Gbajabiamila, the Speaker of the House of Representatives, who has spent 20 years in the lower chamber, was re-elected for the 6th term to represent his constituency.
He was to resume as a member of the next Assembly before his appointment by the President, and this would render his position in the 10th NASS vacant.
Speaking on his replacement with Sunday PUNCH, the spokesperson for Lagos APC, Seye Oladejo, stated that the ticket belonged to the party and a new candidate would be recommended by the constituency before a decision would be taken.
"The constituency will be involved and have their say as normal in politics. We will have somebody more than capable of stepping into the big shoe of Hon Femi Gbajabiamila who has been able to make a mark as he has also done during his time in the lower chamber.
"Basically, the ticket belongs to the party, and the party will carry out what is necessary," Oladejo said. (Punch)