How soaring inflation in UK is crippling African immigrants – Report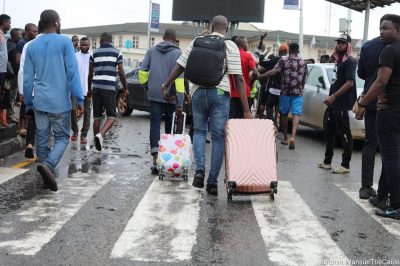 African immigrants in the UK are the worst hit by the persistent rising cost of living crisis in the country, a new report has found.
The report released on Wednesday by , an African communications services company, showed that many Africans in the UK are struggling to afford basic needs such as housing, food, and energy, with many said to be seeking financial support.
Of the 1000 Africans interviewed, 60 percent said they have turned to family for financial support in recent times, while 44.5 percent admitted to borrowing to pay for everyday needs. Several respondents said they have had to cut down on essentials to survive.
At least 28 percent of respondents said they struggle to afford gas monthly, 69.4 percent plan to reduce the use of power, and 47 percent have had to miss meals so they could pay bills.
RISE OF AFRICAN EMIGRATION TO THE UK
The emigration of Africans to the UK has seen an astronomical increase over the past year.
According to the University of Oxford's migration observatory, net migration was unusually high in 2022, with increases in temporary work and study migration post-pandemic contributing to the surge.
In , Nigerians accounted for the highest number of dependants accompanying persons with study visas for the year.
, Nigeria recorded the second highest figure on the list of nationalities who got approval.
'MOST IMMIGRANTS DON'T GET FINANCIAL AID'
Despite significant contributions to the UK economy, the report found that 84 percent of the respondents in the African immigrant community do not claim any form of financial support from the UK government, unlike others from European countries.
The report said 48 percent of respondents say they feel worse off than they were a year ago, adding that at least 25 percent of respondents have been forced out of their workplace pension since the start of the pandemic, risking retirement security.
Ayeni Adekunle, BHM founder, said the survey was informed by the need to reform policies that would protect and empower Africans in the UK.
"This report is critical as it highlights the impact of the cost of living crisis on African immigrants. It is a deliberately qualitative report with factual data to help us comprehend the practical impact of rising costs on individuals and communities," Adekunle said.
"It ultimately adds to the existing body of research on the impact of the cost of living crisis on different communities in the UK and we are enthusiastic that researchers, policymakers, and organisations will find the data useful in developing future policies and actions for the betterment of the African community."
(The Cable)