I Hope Daura Won't Be Too Far for You After May 29 – Buhari tells Ministers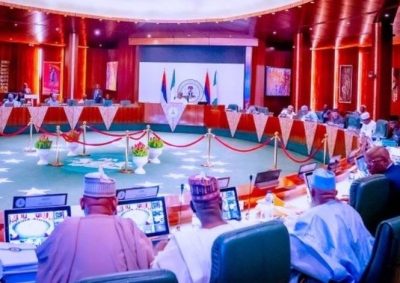 President Muhammadu Buhari has sent a subtle message to serving ministers.
The president said he hopes the outgoing ministers would not see Daura, his hometown in Katsina, as a long distance after May 29.
The president said this while speaking at a valedictory session of the Federal Executive Council (FEC) at the Presidential Villa in Abuja on Wednesday.
The president also appreciated the ministers for the work they for the country.
He said:
"I also thank God for the strength and for keeping us together.
"I wish all of us the best and hope to hear good news whenever any of our names are mentioned. Thank you and God bless the Federal Republic of Nigeria.
"I am proud to say we gave our best", urging support for the President-elect, Bola Tinubu, who is to be inaugurated as substantive president in a few days.