I'd Quit Comedy In 5 Years — Basketmouth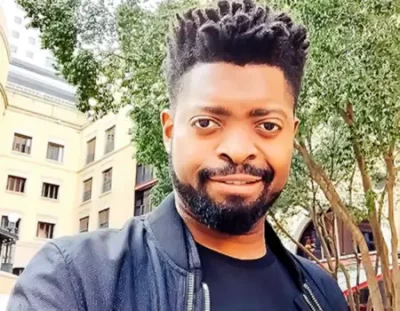 Iconic Nigerian comedian, Bright Okpocha fondly referred to as Basketmouth, has reveveal that in the next five years he would quit being a comedian.
In a recent interview with the radio station, Hitz 103.9FM, the funny man mentioned that he wants to explore new terrains as he doesn't want to be remembered as a comedian.
Basketmouth said, "For the past six years, I have just been floating. Last year, I told myself and my team that when I am coming back to comedy, I am going to do five years and I am quitting. I am quitting in five year;s I have got just five years to go with this and I am done.
"I can quit. There is a plan. The way I planned my life, I said when I get to 50, I would drop the mic. Definitely, I will be cracking jokes every now and then but it will not be a 'professional' thing for me. If you see me doing a gig, it is just me doing pro bono but I will not charge anybody to perform again.
"I have made enough. I would not say that I have made enough but I have committed myself to the art long enough to say, 'take a break or quit and whatever you do from now till the end of time it is just you having fun'. I am into TV right now — movies, series concerts and production. I want to start a new journey, I want to experience something new. After five years I would have spent 31 years in the game. That is a lot of time and pretty much more than half of my life. I want to do something else and be remembered for something other than comedy."