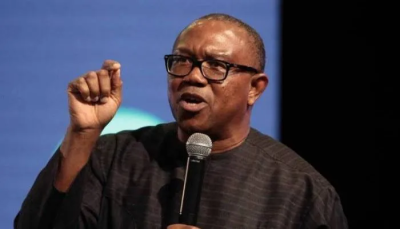 Apex socio-political youth group in the South East zone, Coalition of South East Youth Leaders (COSEYL) has rejected the position of the senate president of the country in the 10th senate.
The group rather are strongly demanding that the mandate given by Nigerians to the Labour Party (LP) presidential candidate Peter Obi should be restored to him.
In a statement issued in Owerri, the Imo State capital by the president-general of the COSEYL Hon. Goodluck Ibem, he described it as an insult for someone who was elected as number one, to be pacified with a rubber stamp number three position.
They warned that those senators from South East aspiring to be elected as the senate president of the 10th senate are doing so for themselves adding that it does not represent the political interest of the people of South East.
His words, "Ndigbo are united on this and we will not renege from our support for Mr Peter Obi who won the 25 February 2023 presidential election.
"Our support for Mr Peter Obi is not because he is from the South East, but because he has what it takes to bring the country out of the woods and he won the presidential election. The country is heavily indebted both internally and externally and Mr Peter Obi is fully prepared and equipped to pay off our nation's debts and also move the nation from consumption to production."
Mr Peter Obi as President will greatly benefit the nation."
The youth body urged the president-elect to step down so that the senate presidency will be freely zoned to his geopolitical zone.