In the Matter Between Matawalle and EFCC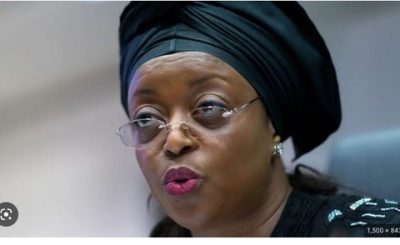 Alhaji Bello Matawalle, outgoing governor of Zamfara state, recently filed a petition in the Court of Public Opinion regarding his face-off with the Economic and Financial Crimes Commission (EFCC) and its chairman, Mr Abdulrasheed Bawa. He listed the following issues for determination by the Court: (1) whether the EFCC should be probing only governors and their commissioners whereas federal government officials are also corrupt but the anti-graft agency is looking the other way (2) whether the EFCC should not also show evidence of federal corruption to the world (3) whether the EFCC has a moral right to call him corrupt whereas its boss allegedly demanded a bribe of $2 million from him.
I herein quote Matawalle's words in his interview with the BBC Hausa Service: "It is not just to always blame governors. It is not only governors who have treasury, the federal government also has. What does the EFCC boss do to them? As he is claiming he has evidence on governors. Let him show to the world evidence of those at the federal level. If he (Bawa) exits office, people will surely know he is not an honest person. I have evidence against him. He requested a bribe of $2 million from me and I have evidence of this. He knows the house we met. He invited me and told me the conditions. He told me governors were going to his office, but I did not. If I don't have evidence, I won't say this."
The EFCC and Bawa, as respondents, have filed a cross-petition and raised the following issues for determination in the Court of Public Opinion: (1) whether the public should not ignore Matawalle's petition and ask him to answer questions over allegations of money laundering running into N70 billion in a state ravaged by poverty, disease and banditry (2) whether EFCC can be adjudged to be going after only governors when a former minister of power is currently in its custody answering questions on an alleged N22 billion fraud (3) whether Matawalle should not produce and submit to the appropriate authorities evidence of his allegation that its chairman demanded bribe from him.
I proceed to quote the words of Mr Wilson Uwujaren, the EFCC spokesperson: "Matawalle's recourse to mudslinging is symptomatic of a drowning man clutching at straws. But despite the irritation of his phantom claims, the Commission will not be drawn into a mud fight with a suspect under its investigation for corruption and unconscionable pillage of the resources of his state. If Matawalle will be taken seriously, he should go beyond sabre-rattling by spilling the beans – provide concrete evidence as proof of his allegations. Again, the commission wishes to alert the public about plans by some of the alleged corrupt politically exposed persons to flee the country ahead of May 29."
In this Honourable Court of Public Opinion holden at my house somewhere in Lagos state, Nigeria, I have carefully read and considered the arguments in the respective briefs on these issues. But there are preliminary comments I want to make before determining the substantive issues. This Court has taken judicial notice of the resuscitation of the campaign that EFCC, being a federal agency, does not have the constitutional power to look into the finances of states. Although this is not part of the grounds listed by Matawalle, this Court has nonetheless found it necessary to make a public policy pronouncement in the interest of all, hoping that our learned friends will stop misleading the public.
The argument that a federal body cannot look into the finances of states is as misleading as it is disingenuous. Item No 6 on the Exclusive Legislative List of the 1999 Constitution of the Federal Republic of Nigeria (as amended) vests banking regulations in the Federal Government. Pursuant to this constitutional provision, the National Assembly exercised its authority by enacting the EFCC Act, 2004, granting the agency the power under Section 6(b) to investigate all financial crimes including advance fee fraud, money laundering, counterfeiting, illegal charge transfers, futures market fraud, fraudulent encashment of negotiable instruments, computer credit card fraud, and so forth.
Thus, any transaction that passes through the banking system is, by virtue of the provisions of the 1999 Constitution, subject to federal regulation. It is, therefore, illogical to accuse the EFCC of poke-nosing into the finances of states whereas it is able to probe transactions that go through the financial system. If state funds were to be spent in such a way and manner that would not involve the banking system, the EFCC would be legally barred from looking into such transactions. In the real sense, therefore, what the EFCC does is to investigate and prosecute acts of money laundering that went through the financial system, no matter the individual, agency, or tier of government involved.
If the contrary were to hold true, we may as well conclude that if a vehicle belonging to a state government and driven by an employee of the state kills a citizen on the federal highway, the driver could not be prosecuted by the Federal Road Safety Commission (FRSC) since it is a federal body. Insofar as the crime is committed in an area under federal jurisdiction, it does not matter if the offending driver were an employee of a state or the car were the property of the state government. I am, therefore, satisfied by the combined reading of the 1999 Constitution and the EFCC Act, 2004 and hereby declare that any crime that passes through the banking system is a federal offence.
Let me now determine Issue No 1 as raised by Matawalle, viz: whether the EFCC should be probing only governors and their commissioners whereas federal government officials are also corrupt but the anti-graft agency is looking the other way. This raises a basic question: can the EFCC walk and chew gum at the same time? I hold so. It is not a matter of either/or. The EFCC should go after governors, federal officials and whoever violates the money laundering laws. Going after Matawalle should not stop the EFCC from going after federal officials and going after federal officials should not stop the agency from going after Matawalle. I, therefore, order the EFCC to go after all of them.
On Issue No 2, as to whether the EFCC should not also show evidence of federal corruption, I acknowledge that a former minister is currently in custody over money laundering allegations, as confirmed by the EFCC in its response. It is also to my knowledge that a serving accountant-general of the federation was arrested over allegations of N109 billion fraud. I am further aware that many federal officials are being questioned or put on trial over allegations of fraud and money laundering. It would seem Matawalle has specific persons in mind whom he thinks are being treated as sacred cows. The applicant may be well right but that cannot extricate him from the allegations against him.
On Issue No 3, as to whether the EFCC has a moral right to call Matawalle corrupt whereas its boss allegedly demanded a bribe of $2 million from him, this court holds true a maxim: "He that comes to equity must come with clean hands." But the legitimate and legal way for Matawalle to resolve this claim is to provide the evidence to the appropriate authorities. The EFCC chairman does not enjoy immunity in any form and is subject to accountability procedure by any of the arms of government. In this instance, we hold that Matawalle has the right and duty to present the requisite evidence to the police or any anti-graft agency for necessary action as soon as possible in the national interest.
I hold that Matawalle cannot, in citing the ground of equity, get any comfort from making a counter allegation against the EFCC chairman. In Loughran v. Loughran, the Learned Judge Brandies J.  said that "equity does not demand that its suitors shall have led blameless lives". There are other maxims this Honourable Court of Public Opinion would like to draw to Matawalle's attention, namely "equity will not grant relief from a self-created hardship", "no one is entitled to the aid of a court of equity when that aid has become necessary through his or her own fault", and "a court of equity will not assist a person in extricating himself or herself from the circumstances that he or she has created".
In its counter-petition before this Court, the EFCC accused Matawalle of money laundering. It says the real issue is that Matawalle is being investigated by the EFCC over allegations of corruption, award of phantom contracts and diversion of over N70 billion. The agency alleges that Matawalle sourced the funds as a loan from an old generation bank to execute projects across the local government areas of Zamfara state. The agency further avers that over 100 companies received payments but there is no evidence of service rendered to the state. Some of the contractors have allegedly made "startling revelations" to the EFCC on how they diverted the funds to private pockets.
According to the EFCC, the contractors confessed, under interrogation, that they were directed to convert the funds to dollars and pay into the accounts of a commissioner and some aides of the governor. One contractor allegedly collected N6 billion on a N10 billion contract without rendering any service. Another was said to have collected over N3 billion to supply medical equipment but N400 million went to a Bureau de Change. The contractor allegedly said it was to buy dollars for Matawalle. If these allegations are indeed true, it would aid my elementary understanding of one of the many reasons for the demand pressure on dollar and why the exchange rate keeps going up.
Having carefully studied the arguments of both parties, this Honourable Court of Public Opinion hereby orders Matawalle to return to Nigeria from Egypt, where he is currently chilling out, to answer his father's name. The EFCC has accused him of money laundering. He too has accused the EFCC chairman of demanding a bribe. This Court holds that it is settled in law that he who asserts a fact must prove the existence of that fact. Therefore, justice will be best served if (1) Matawalle urgently returns to prove his case against Bawa and (2) Matawalle exercises his right to defend himself before a Court of Law. Finally, I order both parties to immediately cease their media war.
I make no order as to costs.
<><><><><><>
AND FOUR OTHER THINGS…
BYE BYE, BUHARI
I know this expression is overused, but it felt like yesterday that President Muhammadu Buhari assumed power. After eight years that looked like an eternity, he will bow out tomorrow. Whatever has a beginning must have an end. A lot has been said on his performance. Some say he failed. Some say he did well under the circumstance. We will never come to a consensus. But I would say he did well in improving infrastructure, reforming critical laws (of particular note being CAMA and Petroleum Industry Act) as well as growing agriculture, but he struggled with economic policy and security, which, for all you care, are the most obvious and paramount to most Nigerians. Mixed.
MAY 29 IS HERE!
The journey to May 29, 2023 effectively started in May 2022 when the parties picked their presidential candidates. The victory of Asiwaju Bola Ahmed Tinubu in the February 25 poll is being challenged at the tribunal by his closest rivals, Alhaji Atiku Abubakar and Mr Peter Obi, who both claim to have won. In the absence of any law preventing the candidate declared as winner from being inaugurated while the outcome is still being challenged, Tinubu will be sworn in as the president tomorrow. We had the most toxic electioneering in our history, with some wounds looking like they will never heal. But in all the rancour, Nigerians have remained largely peaceful. Miracle.
DANGLING SUBSIDY
Congratulations to Alhaji Aliko Dangote on the inauguration of his mega refinery after several setbacks amid billions of dollars pumped into the project over the years. All is well that ends well. However, I need to sound a note of caution to Nigerians who expect petrol to be cheaper because we are now refining at "home". There are many things to factor into our enthusiasm. Will crude oil be sold to the refinery in naira or in dollars? Will it be at the international price? If crude is sold to him at a subsidised price, that means there is still subsidy. Local refining won't bring an automatic end to subsidy but it can address other problems such as product availability, jobs and FX conservation. Oily.
JUSTICE FOR DEBORAH
A year ago, Ms Deborah Emmanuel, a 200 level student of home economics at Shehu Shagari College of Education, Sokoto, was murdered and set ablaze allegedly by religious extremists for "blasphemy" after asking her classmates to stop posting religious materials on their WhatsApp group. A year after, insult has been added to injury with the trial of the suspects, Bilyaminu Aliyu and Aminu Hukunci, terminated for lack of diligent prosecution by the police, who never showed up in court during the hearings. This was like killing Deborah all over again. This is either a manifestation of the crass incompetence typical of the police or a conspiracy to kill justice. Whatever, it is disturbing. Sad.
•Written By Simon Kolawole