Indian govt. proposes changing country's name to Bharat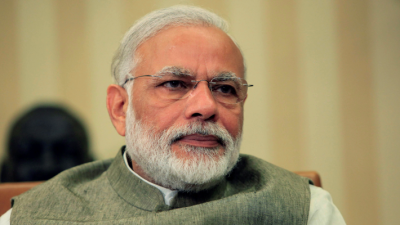 The Indian government is considering renaming the country as Bharat, an official has said.
The Narendra Modi-led government is to bring the resolution for changing the country's name at the special session of the parliament.
The session is scheduled to be held from September 18 – 22.
"The entire country is demanding that we should use the word 'Bharat' instead of 'India', MP Harnath Singh Yadav said.
Mr Yadav explained that the word 'India' is an abuse given to the country by the British.
"Whereas the word 'Bharat' is a symbol of our culture. There should be a change in our constitution and the word 'Bharat' should be added to it."
The move is seen as a response to a recent bloc of opposition alliance calling itself the Indian National Developmental Inclusive Alliance (INDIA).
The proposed name, 'Bharat', gained ground after images of the official invite to the G20 Heads of State and ministers for a dinner being hosted by President Droupadi Murmu came to the fore.
The invite shows it was from "the President of Bharat."
Earlier invitations had the heading President of the Republic of India.
But Congress leader, Jairam Ramesh has hit out at Mr Modi for calling for the change of the country's name as an assault on the constitution.
"Mr Modi can continue to distort history and divide India, that is Bharat, that is a Union of States. But we will not be deterred.
"After all, what is the objective of INDIA parties? It is BHARAT—Bring Harmony, Amity, Reconciliation And Trust. Judega BHARAT, Jeetega INDIA!", Mr Ramesh said.