Israeli Government Recalls Ambassador To South Africa Amid Growing Rift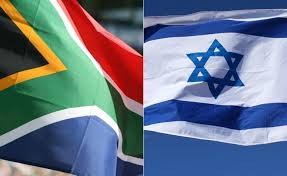 Israel has recalled its ambassador to South Africa for consultation following the latest statement from South Africa.
According to Reuters, Israel's foreign ministry confirmed the recall on Monday.
South Africa's ruling African National Congress (ANC) party on Thursday had said it would support a parliamentary motion calling for the Israeli embassy in South Africa to be closed.
South Africa, which is highly critical of Israel's campaign in Gaza against Hamas, has recalled its diplomats from Israel.
Hamas militants rampaged through southern Israel on October 7, sparking the devastating war in Gaza.
SaharaReporters had last week reported that the South African government asked the International Criminal Court (ICC) to investigate the Israeli government for alleged war crimes in Gaza.
President Cyril Ramaphosa had announced this during a two-day visit to Qatar.
Israel declared war on Hamas last month following a raid by the Palestinian militant group into Israeli territory that killed an estimated 1,200 people. The Israel Defense Forces (IDF) has been bombarding Gaza for more than a month.
The Palestinian Health Ministry in Ramallah has said that more than 11,200 people have been killed in the enclave since the hostilities erupted, with another 2,700 reported missing.
On Wednesday, Ramaphosa claimed that while South Africa, an active supporter of Palestinian sovereignty, does not endorse the Hamas incursion, the Israeli response amounts to genocide that warrants an ICC investigation.
"We are opposed to the operation that is ongoing, particularly as it is now targeting hospitals where babies, women, and the injured are dying like flies," the South African leader said.
"There is a need for the whole world to rise and call for the Israeli government to ceasefire, and stop what is happening and the ICC to investigate. Of course, legal measures need to be taken at a global level," he had added.
Earlier this month, South Africa joined Chad, Jordan, Bahrain, Honduras, Colombia, Bolivia, and Turkey in recalling diplomats from Tel Aviv in response to Israel's actions in Gaza.(SaharaReporters)