Italian police arrest more than 30 in raids targeting the Mafia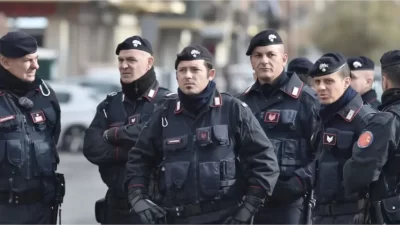 Italian police have arrested more than 30 people
suspected of being members of the Mafia or their accomplices in a series of nationwide raids.
The Carabinieri's early morning raids targeted a Cosa Nostra gang, police in Catania said on Wednesday.
Some 250 police officers were involved in the operation.
Those arrested were suspected members of a Mafia organisation involved in extortion, drug trafficking and illegal weapons possession.
The police also arrested one of the bosses of the Santapaola-Ercolano clan.
The officers further seized items worth more than 4 million euros (3.8 million dollars). (dpa/NAN)