Kenyan Central Bank directs banks to ration dollar sales amid scarcity – Report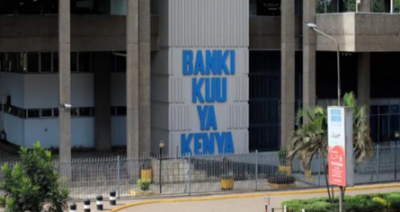 The Central Bank of Kenya (CBK) has directed commercial banks in the country to ration dollar sales following a shortage of the US currency. 
The apex bank's move is to protect reserves as the Kenyan shilling fell to Sh115.59 units to the dollar on Friday, having depreciated from Sh113.13 at the start of the year and Sh104.44 at the end of March 2020.
According to Business Daily, the development has forced industrialists to begin seeking dollars in advance as the shortage puts a strain on supplier relations and the ability to negotiate favourable prices in spot markets.
Mucai Kunyiha, chairperson of the Kenya Association of Manufacturers (KAM), in an email note, told Business Daily that "one USD (dollar) purchase transaction used to take one working day. However, due to the daily cap manufacturers now have to plan 2-3 weeks, depending on the dollar requirements for specific consignments".
"Planning in advance for foreign currency payments has resulted in an increase in working capital," Kunyiha said.
KAM said the lack of access to adequate hard currency was negatively affecting the members' ability to timely settle obligations to overseas suppliers. 
A top chief executive officer (CEO) said his business is now restricted to a daily cap of $50,000. 
"We now have to start placing orders one or two months earlier to get our deals done in time," a CEO of a top manufacturing firm who pleaded anonymity told Business Daily. 
In March 2022, JP Morgan, a US lender, issued an alert over the inability to complete client transactions in Kenya due to dollar liquidity constraints.
"Clients are informed that due to ongoing issues with sourcing sufficient US dollars liquidity in the Kenyan market in recent days, client requests for repatriation of Kenyan shilling via JP Morgan's AutoFX program may be delayed," JP Morgan had said.
"Liquidity constraints may result in delayed execution and completion of foreign exchange transactions."
(The Cable)