King Charles, Queen Consort Camilla won't rule, says astrologer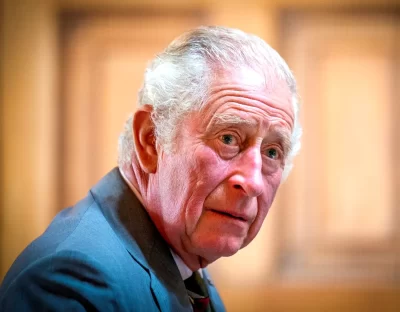 An astrologer, Jessica Adams has said King Charles III and his wife, Queen Consort Camilla "will not rule."
Adams also said the upcoming coronation of the King slated to take place on Saturday, May 6 could be abruptly changed or be cancelled fully.
Daily Express reported on Thursday that the author of Modern Astrology 2050 claimed that more information about the royal trio of Charles, Camilla and Diana would be revealed.
She made these revelations in an interview with the Daily Express, saying: "The people of the Commonwealth and the United Kingdom, as well as Parliament, will be drawn into the crisis following new revelations about Charles, Diana and Camilla."
"The coronation is set for May 2023 but will not go as planned, something Harry has hinted at in publicity for Spare." She added.
"The Church of England will undergo a crisis and Charles and Camilla will not rule."
Adams further referenced comments by Anthony Holden, a writer who has written or reworked three biographies of King Charles.
In a letter to The Guardian, he wrote, "The Church of England has never before crowned a divorced man as king, and therefore its supreme governor, let alone one who has publicly confessed to adultery – with the relevant woman, also a divorcee, sitting beside him expecting to be crowned Queen Consort.
She added, "The late Robert Runcie, when the archbishop of Canterbury, told me that this would require a revision of the coronation oath, which in turn would require a new statute of parliament.
"Given the convention that parliament does not debate the monarchy without the monarch's consent – it is his or her Government, after all, not ours – this would require the Prime Minister of the day to seek King Charles III's permission to debate whether or not it felt able to crown him.
"This, Runcie told me, would amount to a constitutional crisis. It seems hard to disagree," she said.
Adams also stated, "Anthony Holden is correct when he states that the Anglican church has never crowned a divorced man as king, let alone one who has confessed to adultery – and nor has a woman participating in adultery become Queen."