Kogi APC chieftain donates 46 vehicles to Tinubu/ Shettima Campaign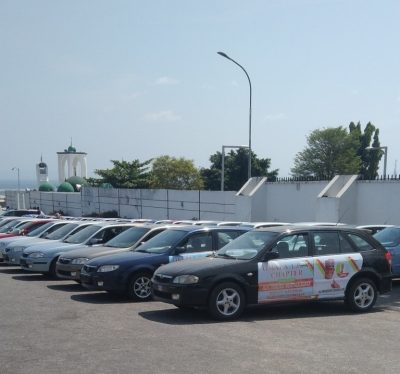 It was a harvest of vehicles on Wednesday for some members of the All Progressives Congress, APC in Kogi as a chieftain of the party Alhaji Murtala Ajaka donated 46 vehicles to boost their campaigns for the 2023 general elections.
The vehicles were distributed on behalf of Governor Yahaya Bello by his Chief of Staff CoS Abdulkareem Asuku, at the Open Ground in Government House Lokoja.
Ajaka is a current National Deputy Director of the party.
The donor said his gesture was aimed at galvanizing party members to embark on increased campaign at the grassroots to ensure elector victory for the party in 2023.
He promised to donate more vehicles and other items soon to enable APC realise its aim of attaining victory, in the forthcoming elections in the state.
Ajaka, who declined to answer a question on his political ambition and reasons for making the donation simply said,"I am a politician."
Earlier, while inaugurating the vehicles Governor Bello, commended Ajaka for the gesture and called on members of APC to use the vehicles for the purpose intended, to enable the party achieve "total victory" in all electíons.
Our Correspondent gathered that the vehicles comprised 21 cars for Coordinators of the Tinubu/ Shettima Campaign Team, 21 for APC Local Government Chairmen and 4 for others. The vehicles were Mazda and Toyota products.