Kunle Afolayan calls out Oscar committee for rejecting 'Anikulapo'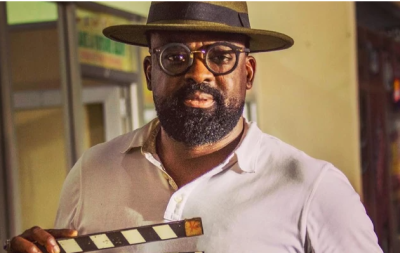 Kunle Afolayan, the ace movie producer, has aimed a thinly-veiled dig at the Nigeria Official Selection Committee (NOSC) for refusing to submit his new film to the Oscars for consideration for the 2023 awards.
'Anikulapo', Afolayan's highly anticipated film, was released as a Netflix-branded movie and made available in cinemas on September 30.
But a few weeks ago, the NOSC said no Nigerian film will compete in the International Feature Film category at the 2023 Oscar Awards.
The committee also said the top three films — 'Elesin Oba: The King's Horseman' by the late Biyi Bandele; Afolayan's 'Anikulapo' and Femi Adebayo-produced 'Agesinkole (King of Thieves)' — screened were not eligible to represent Nigeria at this year's Oscars.
It is understood that the 15-member committee reached 8-5-1-1 votes with the majority voting for no film.
Expressing his disappointment via his Twitter account on Monday, the movie producer said he will keep making good films despite the snub.
Afolayan also said he is excited that the movie has continued to receive a "positive" reception across the world.
"I am so pleased and delighted that the whole world has decided to tagged ANIKULAPO film "a masterpiece " even though the Nigeria Oscar selection committee thinks it's not worth submitting for the Oscars. I will keep making doing my own thing," he wrote.
Shaibu Husseini, the journalist, and Mildred Okwo, the filmmaker, recently resigned from the NOSC.
The pair, however, didn't state any reason for their resignation.