Lagos Assembly will hold a public hearing on Land Use Charge next week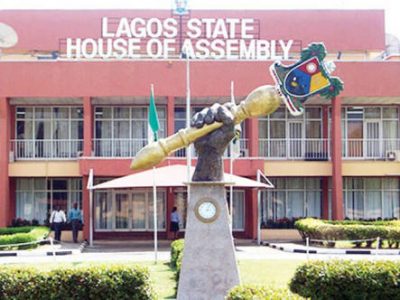 The Lagos State House of Assembly has announced it will hold a public hearing on the reviewed land use charge next week Tuesday, March 27.
The hearing date was fixed following the second reading of the bill by the lawmakers on the floor of the House.
The House further directed its ad-hoc committee handling the review to hold a public hearing, to take people's opinions and views.
The Speaker of the House, Mr. Mudashiru Obasa, said there was a need to address all the issues raised by the people concerning the law.
Recall that the reviewed land use charge has generated public outcry by civil rights group and the Ikeja branch of the Nigerian Bar Association.
The NBA through its chairman, Adesina Ogunlana, had led a peaceful march to the Lagos Secretariat at Alausa demanding that the Government should reverse its decision on the reviewed land use charge.
Also, the Manufacturer's Association of Nigeria also appealed to the Lagos State Government to rescind its decision on the land use charge noting that an increase in the land use charge will increase the cost of production and in turn increase the prices of finished goods in the market which will, in turn, affect the consumers.
The State Government also announced a 50% reduction in the charges but the union insisted on the total reversal of the reviewed land use charge.
The amended charges are Commercial fee charge has been reduced by 50%. Owner occupier third-party fee is reduced by 25%. Owner occupier fee charge has also been lowered by 15 %.
The speaker gave the committee two weeks to report back to the House with all shades of opinions from Lagos residents.