Lagos Business School to host U.S. Deputy Secretary of the Treasury, Wally Adeyemo in a landmark event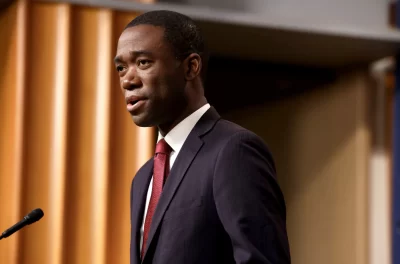 In a momentous move to foster U.S.-Nigeria economic relations, Lagos Business School (LBS) has announced that it will host Wally Adeyemo, the Deputy Secretary of the U.S. Department of the Treasury.
The highly anticipated event is slated for Monday, September 18, 2023, at the Honeywell Auditorium and will commence at 2:30 p.m.
This visit marks a significant milestone in the decades-long economic relations between Nigeria and the United States.
It provides an opportune platform for influential business leaders, policymakers, and academics to convene and discuss critical issues under the theme "U.S.-Nigeria Economic Relations: People, Entrepreneurship, and Investment."
Deputy Secretary Wally Adeyemo is expected to deliver a comprehensive speech addressing various aspects of the U.S.-Nigeria economic relationship, including entrepreneurship and investment avenues.
Adeyemo, who is an advocate for international economic diplomacy, will share his insights into the possibilities and challenges of fostering a stronger economic alliance between the two nations.
Following the speech, there will be a Question and Answer (Q&A) session, allowing attendees to delve deeper into the topics discussed and gain further insights from the deputy secretary.
The session aims to promote dialogue and mutual understanding between key stakeholders in both countries.
As the global economic landscape becomes increasingly interconnected, the significance of such high-level dialogues cannot be overstated.
This event not only symbolizes the strength and resilience of U.S.-Nigeria economic relations but also catalyzes future collaborations that could shape the economic destinies of both nations.