Lagos directs tech hubs, co-working spaces to pay N150,000 safety fee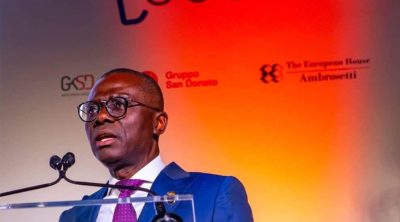 The Governor Babajide Sanwo-Olu-led Lagos State government has directed tech hubs and co-working spaces operating in the state to pay the sum of N150,000 as safety audit fee.
According to a memo obtained by Peoples Gazette on Wednesday, the sum will serve as payment for the review of safety documentation, audit report, and safety compliance certificate.
The state explained that the levy which will be collected by the state's Safety Commission was part of its effort towards ensuring the safety of lives and properties in the state.
The memo stated that Aquicorn Projects Limited, a safety assessment firm, will audit the facilities of the aforementioned organisations between September and November to identify potential hazards and recommend mitigation measures.
"This will continue till the end of November," the memo added.
This development comes just weeks after the state government announced in August that it would begin collecting levies from residents for parking their vehicles at their setbacks.
According to the state, residents could pay between N80,000 and N100,000 per year, plus a non-refundable processing fee of N50,000 to park their vehicles at setbacks located in front of their properties.
(Peoples Gazette)