Lionel Messi increases PSG's revenues to 700 million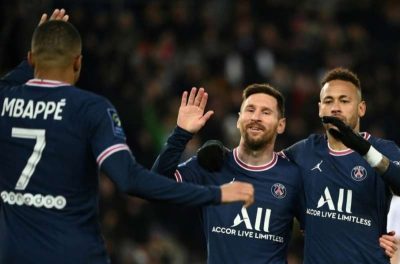 PSG knew that the signing of Leo Messi was going to give them a lot in sporting terms and also financially. Nasser-Al Khelaifi, owner of the club, confirmed to 'Marca' that the Argentine has multiplied the club's income. They estimate at the Parc des Princes that he has brought 700 million to the club's coffers.
As soon as Leo Messi finished his contract with FC Barcelona, PSG didn't even think about it. They made him an offer and the striker accepted it in exchange for around 40 million euros net per year. Even so, it is worth it to the French club.
According to Al-Khelaifi's comments to Marca, Messi has helped PSG generate more money in a season than ever before. In total, the club would have earned around 700 million thanks to the Argentine.
Marc Armstrong, the club's director of sponsorship, told the same media outlet that, with Messi, new sponsorship deals are now higher. "Before we could have deals of between three and five million. Now they are between five and eight," he compared.
In terms of sponsorship, 'Marca' estimates that PSG would have pocketed around 300 million euros. And all this for Messi's image in the team.
To that should be added the sale of jerseys. "The demand for Messi jerseys has grown by 30-40% and what can really slow it down is the supply. You can't produce a lot of extra shirts. The agreement is set to guarantee very important minimums, but we can't meet the demand for Messi shirts. We have reached the ceiling. We are already selling a lot, more perhaps than any other team in the world for one player," commented Armostrong.
Messi is also PSG's goose that lays the golden egg on social media and has helped visits to the Parc des Princes skyrocket, which translates into cash from match tickets or the club's museum.
Although PSG's sporting objective was to win the Champions League, Messi has not been able to help the team in that respect, but his image has been profitable for the French club. In one season, he has already earned the club 700 million… and rising.