Mambilla: EFCC traces 'suspicious payment' to Agunloye's bank account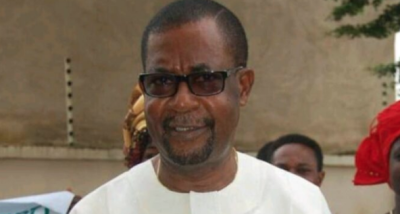 Olu Agunloye, former minster of power at the centre of a $6 billion build, operate and transfer (BOT) contract controversy, has been quizzed by the Economic and Financial Crimes Commission (EFCC) over the affair.
TheCable understands that a payment with the description "FRM LENO" were traced to his account after he committed the federal government to the disputed contract awarded to Sunrise Power Ltd, promoted by Leno Adesanya.
Sunrise is in arbitration with Nigeria at the International Chamber of Commerce (ICC), Paris, France, over an alleged breach of contract and asking for a compensation of $2.3 billion, claiming it had spent millions of dollars on financial and legal consultants before the contract was jettisoned.
It is also asking for a $400 million settlement being the terms of the agreement it entered with the federal government in 2020 to end the arbitration.
In a recent interview with TheCable, former President Olusegun Obasanjo challenged Agunloye to tell Nigerians where he derived the authority to award a $6 billion contract to Sunrise Power and Transmission Ltd in respect of the Mambilla hydropower project in 2003.
In his response, Agunloye said the government was not obliged to pay a kobo to Sunrise under the agreement as it was to be fully funded by the newly registered company, whose declared assets were worth less that $2,000 at the time.
Agunloye was, however, silent on where and how he got authorisation to commit the government to a $6 billion when, according to Obasanjo, ministers could not approve more than N25 million when he was president.
SHOPPING IN FLORIDA
TheCable now understands that in its investigations, the EFCC discovered a number of transactions between Sunrise Power and government officials which it considers as "inappropriate" and could have material impact on the arbitration.
There was a transfer made by a Sunrise Power official to Agunloye with the description "FRM LENO", TheCable learnt.
In its defence, Sunrise said it was a "cultural payment" to support the former minister's medical expenses.
However, a further investigation by EFCC appeared to show that Agunloye spent the money on shopping and transportation around Orlando Florida, in the United States, and not on medical expenses.
The discovery of the bank transfers triggered another investigating dating back to the 2000s.
TheCable understands some serving and former government officials will be charged to court over the affair.  (The Cable)