Man Publicly Drags Nigerian Businesswoman For 1000$ Debt In Istanbul (Video)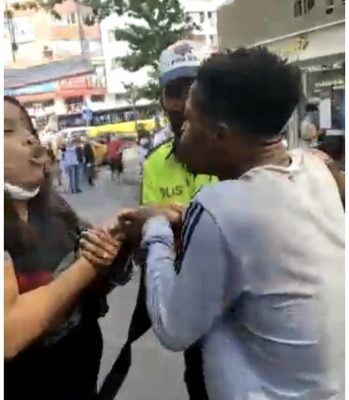 A Nigerian shopping agent met with a debtor who has refused to pay him a 1000$ debt for over a year in Istanbul where she came on business visit. After kindly asking her for his money, Madam insisted she wasn't owing him.
The rest of the story became a brawl that involved the Turkish traffic police and then to the police proper.
Video: