Meghan Markle Faced 'Very Real' Threats In UK – Ex Counter-terror Police Chief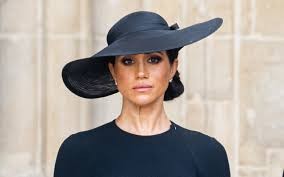 Anil Kanti 'Neil' Basu, the Assistant Commissioner of Specialist Operations, Met Police in the United Kingdom, has said that the Duchess of Sussex, Meghan Markle, faced very real threats while living in the country.
Meghan and her husband, Prince Harry have since moved to the United States after stepping back from their royalty roles.
In an interview with Channel 4's Cathy Newman on Tuesday, Basu, who is a former counter terror head, said the police investigated 'many' credible threats against Meghan Markle while she was living in Britain
On the credibility of the threats she faced, Basu said, "Absolutely, and if you'd seen the stuff that was written and you were receiving it… the kind of rhetoric that's online, if you don't know what I know, you would feel under threat all of the time."
"We had teams investigating it. People have been prosecuted for those threats," he added.
Basu is exiting the Met police after 30 years. He is a former head of counter-terrorism.