Most Nigerians abroad are honest… we should discourage negative profiling – Osinbajo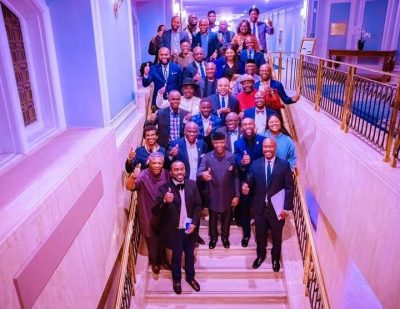 Vice-President Yemi Osinbajo says the majority of Nigerians residing abroad are hardworking and honest.
Osinbajo said this in Ottawa on Monday night during an interactive session with leaders of Nigerian groups from different provinces in Canada.
The vice president departed Nigeria on Sunday for a three-day high-level visit to Canada.
According to a statement on Tuesday by Laolu Akande, spokesperson to the vice-president, Osinbajo said despite the hardworking spirit of Nigerians, there were a few bad eggs spoiling the image of the country in the diaspora.
"The vast majority of Nigerians all over the place are honest, straightforward people trying to survive in those places and be responsible citizens wherever they find themselves. That is the story of the vast majority," Osinbajo was quoted as saying.
"What you tend to find is that a few people do the damage. There is a negative characterisation that comes out of that.
"We can engage with our people and have a lot more conversations around trying to prevent people from committing offences and crimes, but more importantly, being able to self-regulate in our communities, talking about it frankly and openly.
"We must engage countries also so that Nigerians are not profiled. This is something that we have been doing, working with embassies in different countries to be sure that Nigerians are given a fair chance and that there is no negative profiling of Nigerians.
"Look at what is going here (in Canada). There are so many Nigerians — professionals and politicians — who are in very serious positions of responsibility." (The Cable)