MTN To Merge With Finance Subsidiaries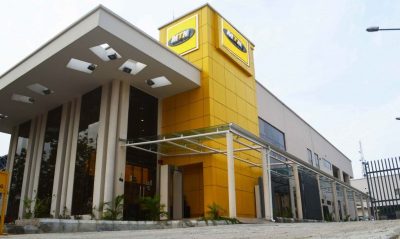 MTN Nigeria has disclosed its plans for a merger with two financial institutions Momo Payment Service Bank Limited and Yello Digital Financial Services Limited.
The telecommunication giant revealed its plans at the 2023 Annual General Meeting scheduled to be held in April.
The company revealed that the proposed merger will "hold the Payment Service Bank license granted by the Central Bank of Nigeria and will also be capable of performing super-agent services and other permissible activities".
Momo PSB is the payments unit of MTN Nigeria Communications Plc, and it began its operations in 2022 on the same day as Airtel Africa launched a similar fintech solution. 
Karl Toriola, CEO of MTN Nigeria who spoke about MOMO, disclosed that it was aimed at supporting the Federal Government's plan for financial inclusion in Nigeria. 
He said, "Not just for those in urban centers and markets, but also people in rural and remote areas of the country who remain excluded from the financial system,".
While CBN granted MTN's Yello Digital Financial Services Limited a full Super Agent License in 2019.
Super agents are businesses licensed license by CBN to recruit agents and provide financial services to communities on behalf of banks to increase financial inclusion.
MTN Nigeria also added that the proposed merger will add enhanced value for the company as well as its shareholders.
However, MTN directors have proposed a scrip dividend plan that would give interested shareholders the option to elect and receive new ordinary shares in the company instead of receiving their dividends in cash.
When passed at the MTN's Annual General Meeting, the scrip dividend proposal will affect the dividend declared at the end of the financial year ending on December 31, 2022, and future dividends announced by the company commencing from the 2023 financial year.
The company also shared the scrip plan would give benefits in cash but would be paid as dividends, which will be retained as working capital and other general corporate purposes.