MURIC faults Ortom for honouring Gideon Orkar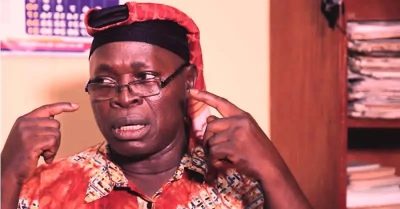 The decision of the Benue government under the leadership of Gov. Samuel Ortom to immortalise Major Gideon Orkar has been condemned by the Muslims Rights Concern (MURIC).
MURIC said this in a statement by the Chairman of its Kano State chapter, Malam Hassan Indabawa on Saturday in Abuja.
"The Muslim group wonders what might be the motive of Ortom behind honouring a person found to have committed treason against the state and eventually tried, convicted and executed in July 1990.
"Major Gideon Orkar masterminded a violent and bloody coup against the military administration of retired Gen. Ibrahim Babangida in April 1990. However, the coup failed due to the ethnic and religious undertone that accompanied the speech made around 4:00a.m on April 22, 1990.
"Orkar, in his radio broadcast to the nation, said he had seized power on behalf of the country's southern and Middle Belt areas, which he claimed had been "reduced to slavery" by the mostly the north.
"He, therefore, made a stunning statement by announcing the excising of five (5) Northern states of Bauchi, Borno, Katsina, Kano and Sokoto from Nigeria," he said.
Indabawa said that the action led some patriotic military officers to rally in support of the Federal Government when they found out it was a plot targeting their very existence.
"Although the coup was identified to be masterminded by Orkar, the trial and subsequent evidence showed that he was just a puppet and not the original mastermind behind the coup.
"The ideological arrowheads of the coup were Lt. Col. Anthony Nyiam, Major Saliba Mukoro and Major Cyril Obahor.
"Intelligence findings further suggested it was at a later stage that Orkar was recruited to join the ill-fated coup plot.
"The coup attempt was said to have been the bloodiest in Nigeria's history," he said.
Indabawa added: " Orkar and 41 other plotters were captured by government troops and subsequently, tried and convicted of treason. They were executed by firing squad on July 27 1990.
"So what feat is Ortom celebrating? Is he honouring Orkar for failure, or is it the daftness, foolishness or crass incompetence exhibited by Orkar that he is honouring? Orkar was known to be bigoted, unintelligent, irrational, amoral, disoriented and a drunkard.
"Every responsible Nigerian should understand that one can only venture on a suicide mission by deciding to arbitrarily "excise" any part of the country without anticipating dire consequences."