N500K would be too small if I were into prostitution – Ifu Ennada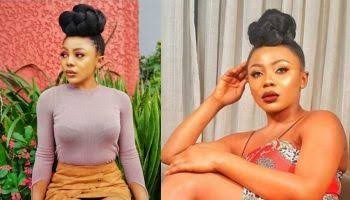 Former Big Brother Naija housemate, Ifu Ennada has debunked the allegation that she was paid N500,000 to have sex with a man.
According to the reality TV star, the rumour about her was initiated by a "fake blogger".
Ifu Ennada revealed that if she were to be into prostitution, N500,000 would be too small for her.
The actress said she can easily give such money away to people.
"A fake blogger once said a man paid me 500k to have sex. If I want to do Olosho work, 500k is not what I'll collect because I can give and have given people way more than that."
Further speaking on the issue, Ifu Ennada applauded the recent judgment that was ruled in favor of American rapper, Cardi over defamation of her character by a blogger and hoped that the same judgment can be applied in Nigeria.
"Plus I don't subscribe to money for sex. I wish this judgment can happen in Nigeria. Congrats to Cardi B."