Names Of Victims On Lekki Tollgate Panel Report Are Fictitious – Kemi Olunloyo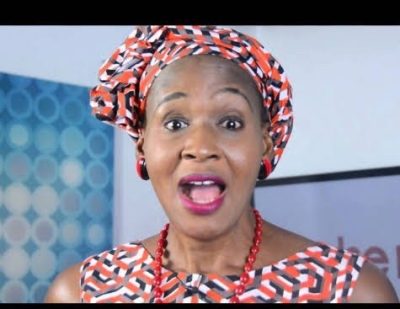 Nigerian investigative journalist, Kemi Olunloyo has claimed that several names in the #EndsSARS panel report whom are believed to be victims Lekki Tollgate Killings are fictitious, IgbereTV reports.
She stated that she couldn't find condolence messages on the social media handles of the victims who should have a phone and internet access to Facebook, Twitter or Instagram.
She also stated that none of of the victim's family members showed up.
Read her Facebook posts below.
"There are several names in the panel report I couldn't find online. The average person that went to Lekki tollgate had a Phone, internet access with Facebook, Twitter or Instagram. Some names came up, many didn't come up as there were no social media profiles. Olamilekan Ajasa were several on Facebook. However NONE of the profiles showed someone dead or condolences. Other names had no surnames and identity. I believe these names are fictitious and no family member has showed up.

#Lekkilies #ijlekkimassacre
#EndSars #lekkimassacre2020"
"Please why is Nathaniel Solomon DEAD in the #Endsars report when he's actually alive. I asked him and he doesn't know why? Told me his brother was the one killed. Panel report has them both dead

#LekkiLies #Lekkitollgate"
"Please why is Kolade Johnson Salami's name on the #LekkiMassacre2020 report? He died in March 2019 while watching soccer at a center where a stray bullet killed him when cops raided the place. Lekki tollgate was October 2020.

#Lekkilies #ijlekkimassacre
#EndSars #lekkimassacre2020"
"Please who is Folorunsho Olabisi? The panel report claims he was shot & killed by the army and his corpse was deposited at St Nicholas hospital, one of the hospitals who said no such body was deposited. They stand by it All I did was chase bodies up and down. Report is flawed.

#Lekkilies #ijlekkimassacre
#EndSars #lekkimassacre2020"