Nashville school shooting heartbreaking, sickening – Biden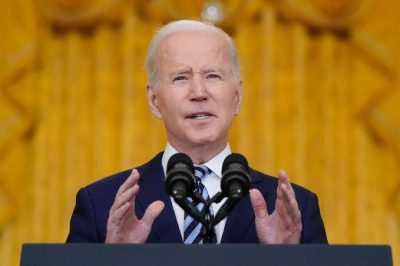 US President, Joe Biden has described Monday's mass shooting at Covenant School in Nashville, Tennessee, as heartbreaking and sickening.
Audrey Hale, 28, a former student of the school, gain entry to the school by shooting her way through a door and opened fire on students, killing six persons, including three children aged nine.
Biden, in an address, said "I just want to speak very briefly about school shooting in Nashville, Tennessee. It's sick. You know we're still gathering the facts of what happened and why.
"And we do know that as of now, there are a number of people who did not make it including children. It's heartbreaking-A family's worst nightmare.
"And I want to commend the police who responded incredibly sweetly within minutes to end the danger. We have to do more to stop gun violence, it's ripping communities apart, ripping the soul of this nation-ripping at every soul of the nation.
"We have to do more to protect our schools so they aren't turn into prisons. You know, the shooter in this situation reportedly had two assault weapons and a pistol. So I call on Congress again to pass my assault weapons ban. It's about time that we began to make some more progress."