New Coalition Government In Germany Set To Legalise Marijuana Use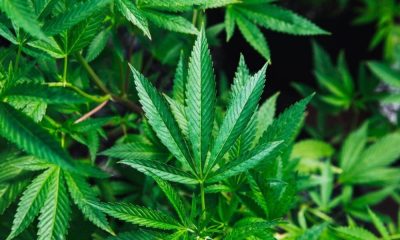 Germany will legalise the recreational use of cannabis, the country's new coalition government has announced as party leaders struck a power-sharing deal today.
The center-left SPD, liberal Free Democrats, and eco-friendly Greens are now poised to take power from Angela Merkel's conservative CDU party, two months after it was given a drubbing in national elections.
Publishing their agenda for government today, the so-called 'traffic light' coalition said cannabis will be regulated and sold to adults for use in licenced shops alongside a raft of other measures such as phasing out coal power and steps to tackle Covid.
The agreement also puts Olaf Scholz, SDP leader, on track to replace Angela Merkel as Chancellor – the first time in 16 years that the top job has changed hands.
Scholz says he expects members of the three parties to vote the 180-page deal through within the next 10 days, after which it will become binding.
EFCC Raises Alarm Over Growing Rate Of Cybercrime
The three-way alliance – which has never yet been tried in a national government – will replace the current 'grand coalition' of the country's traditional big parties if party members give the go-ahead.
Negotiators have spent more than a month hammering out the agreement, which paves the way for a so-called 'traffic light' coalition, named after the colours associated with each of the parties.
The relatively rapid accord will be greeted by a heave of relief by international partners wary of a hamstrung Germany while crises from the coronavirus pandemic to Belarus and a weak economic recovery rage.
Scholz, of the center-left Social Democrats, said the new government would not seek 'the lowest common denominator, but the politics of big impacts.'
He stressed the importance of a sovereign Europe, friendship with France, and partnership with the United States as key cornerstones of the government's foreign policy – continuing a long post-war tradition.