New report shows Nigerians spent N517billion on beer from January to June 2023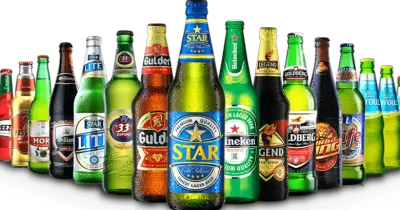 Consumers of alcoholic beverages in Nigeria drank beer worth N517.29 billion between January and June 2023, data from companies that filed their financial results with the Nigerian Exchange Limited (NGX) revealed.
Some of the companies' data profiled by Daily Sun include Champion Breweries Plc, Guinness Plc, International Breweries Plc and Nigerian Breweries Plc.
For instance, Champion Breweries recorded a decline in revenue, dropping from N6.58 billion to N5.71 billion in the period under review, while Guinness Plc's revenue grew to N118.45 billion from N109.12 billion in 2022.
International Breweries Plc's revenue increased by 4.2 per cent from N111.40 billion to N116.13 billion, while Nigerian Breweries Plc grew its revenue from N274.03 billion in 2022 to N277 billion in 2023.
This meant that the companies' revenues grew to N517.29 billion during the period under review.
However, the turnover grossed by the four largest brewers in the country fell by 13.66 per cent compared to the N599.11 billion generated during the corresponding period in 2022.
Similarly, the companies' net profit suffered declines owing to FX woes and inflation.
Commenting on these results, analysts noted that companies had faced a challenging start to the year.
They added that the companies experienced cost pressures from the devaluation of the Naira and higher finance costs.