New York Attorney General Sues Trump, Children, For Fraud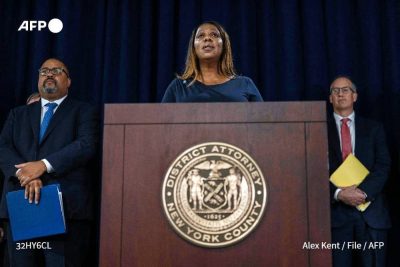 The New York state Attorney General, Letitia James, on Wednesday, announced she is suing former US President Donald Trump and three of his children; Donald Jr., Ivanka and Eric, for fraud, reports Yahoo News.
Announcing, James said, "I am announcing today that we are filing a lawsuit against Donald Trump for violating the law as part of his efforts to generate profits for himself, his family and his company.
The complaint demonstrates that Donald Trump falsely inflated his net worth by billions of dollars to unjustly enrich himself and to cheat the system, thereby cheating all of us."
The civil lawsuit seeks at least $250 million in damages.
Meanwhile, Trump has called the lawsuit "another witch hunt."