Nigeria can pay back its debts in 90 days — Jimoh Ibrahim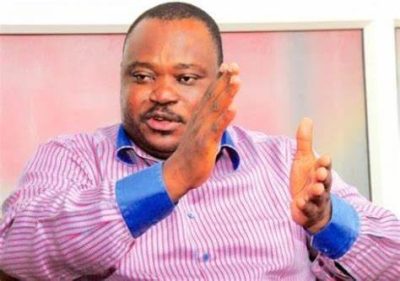 The Senator-elect representing Ondo South, Jimoh Ibrahim, has expressed confidence that Nigeria can pay back debts owed to other countries in 90 days if the government is ready to tap into his wealth of knowledge.
According to the billionaire businessman, the nation's debts of N77tn shouldn't be a cause for worry considering the current debt to Gross Domestic Product ratio of less than 31 percent.
The PUNCH reports that the Debt management office has declared that Nigeria is currently owing creditors about N77tn.
Jimoh, who gave the insight while speaking on Channels TV Politics Today on Tuesday, cited the borrowing policy implemented in Dubai and argued that Nigeria is currently wasting its time not borrowing more money from creditors.
He said, "I can give you a strategy that will help pay back all of Nigeria's debt in 90 days. Our current debt shouldn't be a big problem or source of worry for President Bola Tinubu. What is the debt ratio to the GDP of a country? Nigeria's is currently around 31 per cent, which means we have a window of about 70 per cent to borrow more money.
"Nigeria is wasting its time not borrowing more money. Dubai is owning $167bn and has a population of 12 million and 3 million indigenous people and they borrowed $167bn. They developed a plan to boost their infrastructure facilities and today everything is fine in Dubai whilst paying their debts back with ease."
Speaking further, the lawmaker who claimed to have declared over N1tn as assets to the Code of Conduct Bureau, explained that a loan of $100bn from five EXIM bank consortiums with a repayment plan for forty years and a ten-year moratorium will make the country free of debts noting that the current revenue problem will not affect its repayment.
"What you need to do is call together about five EXIM banks including China's, and take a loan of about five times what we are owing currently. Do a bridge gap financing and then pay off what you owe and have a surplus. Prepare a re-payment program for forty years and then have an honorarium period of ten years and you are out of the debt. With these, you can negotiate with the creditor for a 30 percent discount.
"Within that period, put your house in order and then you have money to develop your economy. How much can we make from oil revenue, get an action plan on how to diversify the economy and within ten years we could have a holistic well-defined road map financially," he asserted.