'Nigeria Recorded Over 10,000 Cancer Cases In 1 Month'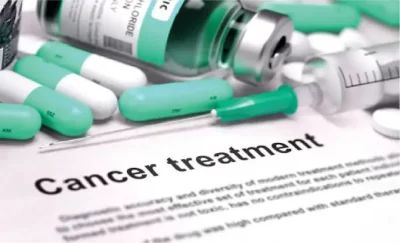 Nigeria has recorded over 10, 000 new cancer cases since the beginning of this year, the founder of the Medicaid Cancer Foundation and Kebbi State First Lady, Zainab-Shinkafi Bagudu, has said.
Mrs Bagudu spoke on Thursday in Abuja during the launch of the book titled 'Footprints', by First Ladies Against Cancer (FLAC).
She cited the International Agency for Research on Cancer (IARC) GLOBOCAN cancer statistics.
She noted that the book is a compilation of all FLAC activities  and efforts to  bridge the cancer care gaps in Nigeria.
She stressed the need to address the inequities around cancer by increasing awareness, building sustainable partnerships and creating innovative finance vehicles that could help  reduce the cost of treatment.
Executive Director, National Primary Health Care Development Agency (NPHCDA), Faisal Shuaib, said the federal government would introduce Human Papillomavirus (HPV) vaccine in the country's routine immunization schedule this year.
The HPV vaccine helps to prevent cervical cancer, which is the second most common form of cancer diagnosed in women in Sub-Saharan Africa.
Shuaib said the agency was galvanising the sub-national levels to make hepatitis B vaccine widely available in Nigeria to protect Nigerians against liver cancer.
The Minister of Health, Osagie Ehanire, advised Nigerians to shun life style practices such as sedentary lifestyle that increases risk of cancer.
He added that the country would also implement malaria vaccine this year.