Nigeria Yet To Get Official Communication On Dubai Flights – NCAA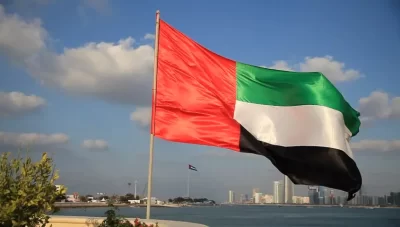 The Nigerian Civil Aviation Authority (NCAA) says it is yet to get official communication from the government of the United Arab Emirates (UAE) on the lifting of flight ban imposed on Nigeria and 11 other African countries. 
Daily Trust reports that on Thursday, UAE aviation authorities tweeted that flights can resume between Nigeria and UAE from Saturday.
Following the lifting of the ban, the Dubai based airline, Emirates, announced resumption of flights to five countries immediately from Saturday without mentioning Nigeria.
Speaking with newsmen, Director-General of NCAA, Capt. Musa Nuhu, stated that since the issue is a country-to-country, the lifting of the restriction would have to pass through diplomatic channel.
He, however, confirmed that Emirates Airlines Country Manager communicated the decision to the agency on Thursday.
According to him, flights between Nigeria and the UAE is through the bilateral Air service agreement (BASA) between both countries.
He said the Presidential Steering Committee on COVID-19 in conjunction with the Ministry of Aviation would decide on the official letter as soon the UAE authorities communicate Nigeria.
He said: "The Country Manager of Emirates Airlines came to my office yesterday (Thursday) and he submitted a letter of release by the Dubai Airport lifting the ban on Nigeria and 11 other African countries. Of course, we still have some protocols that have to be complied with. I think it is acceptable.
"But, what I told him is that the issue of flight operations between Nigeria and UAE is based on BASA. Nigeria as a government, we don't deal with an airline, we deal with the authorities of UAE. So, what I told him is that the Civil Aviation Authority of UAE should write to us officially through the diplomatic channels. When we have that it means the Nigerian Government is in official communication from UAE. As soon as that letter comes in, I am sure it is going to come may be today (Friday) or tomorrow (Saturday), we will act on it.
"Officially, we are not aware because I need the UAE CAA to officially inform me through government to government channel. So, when we get that it becomes official."