Nigerian Attempts Suicide In India After Parents' Deaths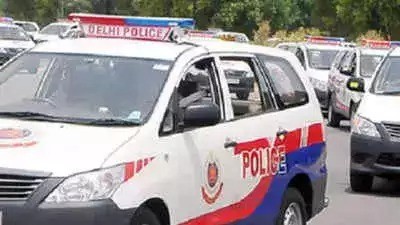 A 37-year-old Nigerian man identified as Ndinojuo attempted to take his life upon receiving news of his parents' deaths in an auto crash, according to the Indian police.
The police on Sunday said Ndinojuo had on March 18 jumped from the second floor of a building in outer Delhi's Nihal Vihar area.
Deputy Commissioner of Police, Harendra Singhm, said a call about the incident was received at the Nihar Vihar police station.
He claimed that when he arrived at the scene, he discovered the Nigerian national lying there injured and pleading with onlookers for assistance.
In his police statement, Ndinojuo said that on March 18, he got information that his father and mother died in an accident in his hometown.
He was suffering from depression, and this news distressed him, so he jumped from the second floor of the building, the DCP said.
Statements of neighbours were also recorded, and they corroborated the victim's account, police said, adding that no foul play was suspected during the inquiry.
Credit: IndianTimes