Nigeria's 20 million out-of-school children are future Boko Haram members – Obasanjo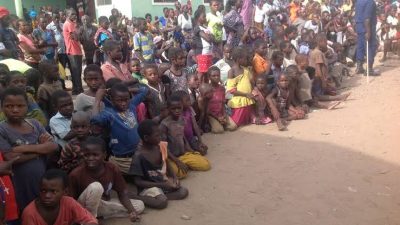 Former President Olusegun Obasanjo has lamented the rising number of out-of-school children in Nigeria, saying they are potential terrorists should the country fail to tackle the menace.
"Those 20 million children that are out of school, we can get them back to school," Mr Obasanjo said. "If we do not get them back to school, we are preparing for Boko Haram of tomorrow. It will happen as sure as daylight."
The former president disclosed this at the National Summit on Tertiary Education Reform organised by the House of Representatives in Abuja on Tuesday.
A report by the UN Educational, Scientific and Cultural Organisation (UNESCO) shows that the number of Nigeria's out-of-school children has hit 20.2 million under President Muhammadu Buhari.
According to the report, Nigeria is ahead of Ethiopia, which has 10.5 million out-of-school children, Congo (5.9 million) and Kenya (1.8 million).
Speaking further, Mr Obasanjo said "tertiary education is very important. But education, particularly education that has left 20 million of our children out of school and those twenty million have no access to education.
"What can we do? Where are these 20 million children? Where are they located? Can we have schools in the morning and afternoon to get them in at least for six years," he queried.