No Student Will Drop Out Of School Under My Govt – Tinubu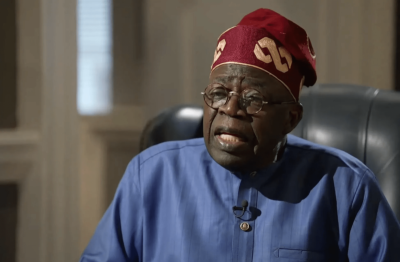 President Bola Tinubu has reiterated that no student would drop out of tertiary institutions as a result of his or her inability to pay tuition under his government.
Tinubu said this during the 33rd convocation ceremony of the Federal University of Technology, Akure (FUTA) in Ondo State on Saturday.
The president, who was a visitor to the school and represented by Professor King-David Terna Yawe of the National University Commission (NUC), said his government was not unaware of the challenges facing higher education in the country.
He explained that his government was making frantic efforts to address the challenges, noting that shortly after his inauguration into office, he signed the student loan bill into law.
"My government would not shirk its responsibilities in this regard. We will ensure that educational institutions get their dues to perform their statutory duties optimally. To put this in motion, one of my first actions as the president of Nigeria after my inauguration was the signing of the student loan bill into law.
"This act will enable indigent students in all our tertiary institutions to have access to interest-free loans, which they would pay back at their convenience in the future when they are gainfully employed. Under my watch, and as I have said in my manifesto, no student will drop out of school as a result of inability to pay school charges," Tinubu said.
In her earlier remark, the vice chancellor of FUTA, Prof Adenike Temidayo Oladiji, appreciated President Tinubu for investing in the education sector of the country.