Nollywood actor Ohajianya down with multiple illnesses, begs for funds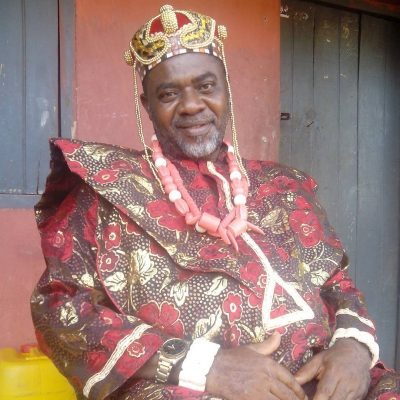 Veteran Nollywood actor, Remmy Chukwuemeka Ohajianya popularly known as Remmy Ohajianya is seeking public help after being plagued with multiple terminal illnesses.
The 60-year-old actor who disclosed his health status in a recent interview with media personality, Uncle Jay, is seeking the sum of over N4 million after being diagnosed with a liver infection, prostate cancer, diabetes and deafness.
An emotional Ohajianya stated that he does not want to die while recounting that the sickness started in 2016 but became worse in 2017.
He said: "I don't want to die, I'm too young to die. I'm only but 60 years old; 60 plus months. So many things are actually wrong with me. But I have to start from a particular point. And I want to crave the indulgence of people all over the world, that nobody should judge me from my voice. I have a theater-trained voice.
"My voice echoes for people to hear. If you want to judge me, you will say that I'm well all over. Again, my body look is very deceptive. It looks good outwardly to the extent that people think that I'm well, not knowing that it's dead internally….. It started in 2016, but it became worst in 2017 till date.
"I have been living with numerous aliments. I have liver infection. It has been there for years without me knowing until it begins to develop to the extent that I don't wear shoes again…..I also have what the doctor described as a weak sense of my body. They describe it as I'm dying slowly or gradually…. As I talk to you now, I can't stand for five minutes or trek for five minutes. If I do, from my waist to my leg will be vibrating to the extent that I will be hearing the sound…. I know that I have Diabetes, I have prostrate.
"And to worsen it all, since December last year to January, February when it became so severe, I have been suffering deafness….. I have spent a lot of money on medication since 2016 when this started: every money I get goes into medication. In 2020, I would have been gone (a dead human) until someone introduced me to a product….. The cost of the medicines in 12 months amounts to N4 million, 104 thousand naira, and I don't have it."
The former Lagos State chapter chairman of Actors Guild of Nigeria (AGN) is a former teacher turned actor.
He began his acting career in 1995 when he featured in Amaka Igwe's "Rattle Snake".
He was shot into prominence for his roles in "Isakabba" and "Ebube".
He is famous for his role in "Last Warning", "The Wanted Girl" and "Last Warning 2".