Obasanjo vs Oyo monarchs: Respect yourself – FFK slams ex-president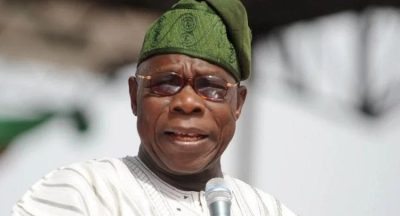 Femi Fani-Kayode, a former aviation minister, has reacted to the drama that ensued between Chief Olusegun Obasanjo and some traditional rulers in Oyo state on Friday, September 15.
In a tweet on Saturday, September 16, Fani-Kayode recalled that Obasanjo used to be full of respect for traditional authority, but that now he has desecrated tradition.
He claimed that the former president who used to be great and honoured by so many Nigerians is now a flaming Obidient.
FFK, as he is fondly called, went ahead to urge Obasanjo to respect himself for the sake of those who still have respect for him.
His tweet read:
"I am deeply saddened and utterly mortified by the way in which former President Olusegun Obasanjo lambasted our revered traditional rulers in Oyo state and "ordered" them to "stand up" and "sit down" as if they were children.
"This is the same OBJ that, once upon a time, displayed his respect, humility and I daresay greatness by bowing, kneeling and prostrating before our monarchs, even when he was President, yet today he talks to them as if they are his garbage collectors and orders them to jump up and down like a molue driver talking to his beleaguered passengers and a motor park tout talking to a bunch of jobless and worthless underlings.
"Many think that the whole thing is some kind of joke but I do not. We must not take it lightly and the truth is that by doing what he did he has spat on all our faces. His words and behaviour are a desecration of our values and a grave insult to the Yoruba people and our traditional institutions.
"I am constrained to be gentle and restrained in my criticism of Baba OBJ on this and so many other issues because of the undying love, respect and reverence I have for him. This is all the more so given the fact that I proudly served in his Government.
"However, his association with and support for Peter Obi in the last presidential election has diminished and demystified him in the eyes of most to such an extent that it has become pitiful and embarrassing. It is also indefensible.
"How can a man who dedicated his life to and fought for a united Nigeria support a closet secessionist, a political fraud, a patently deceitful, vainglorious and dishonest man and a religious bigot like Peter to be President?
"That the great OBJ is now a flaming Obidient is the 8th wonder of the world. It really makes no sense and it is simply mind-boggling. What we witnesed when OBJ insulted our traditional rulers in Oyo state yesterday was the Obi spirit which is now firmly embedded in him at work.
"First, he was at a gathering in Awka where the Yoruba race were labelled "political rascals" by some Igbo leaders without a response from him and now he has the guts and effontry to tell our traditional rulers to jump up and down like yoyos and clowns?
"Baba this is too much. Please respect yourself and stop embarrasing those of us that still have some affection and respect left for you."