Ogun speaks on report it pays jailed Governor's aide $50,000 for every investor, $2,000 monthly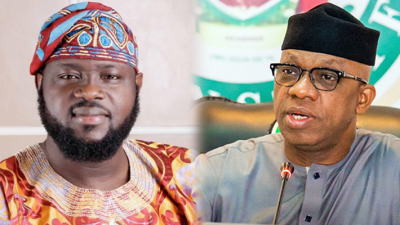 The Ogun State Government has reacted to a media report that it was paying the Senior Special Assistant to the Governor on Special Duties, Bidemi Rufai, huge sums monthly and for every investor he brought into the state.
The Eagle Online recalls that the SSA to Governor Dapo Abiodun was jailed in the United States of America for fraud.
According to the report to which the government responded, Rufai was being paid $50,000 for every investor he brought to the state and a monthly salary of $2,000.
It can be recalled that Rufai was arrested at the John F. Kennedy International Airport in New York, United States of America while returning to Nigeria.
He was eventually indicted on a one count of conspiracy to commit wire fraud, nine counts of wire fraud and five counts of aggravated identity theft.
Reacting to the report on Sunday, the Chief Press Secretary to the Governor, Kunle Somorin, said in a statement: "Salaries and wages of political office holders are fixed by the National Salaries, Income and Wages Commission, adding that no member of the government is permitted to any other allowances not known to law.
"Records in the state never showed that Rufai, while serving in the state, brought a single investor or facilitated any investment from the United States of America, wondering how the former political aide would then be paid $50,000 for a deal that never took place.
"Bidemi Rufai was appointed as a Senior Special Assistant to the Governor on Housing and was nominated for appointment barely three months before he was arrested.
"He had not resumed formerly and had no official office to transact business. He wasn't part of the Ogun State Economic Management Team and have got no input into the state government activities. His appointment was based on his activities in his ward. He didn't sit in the State Executive Council meetings and couldn't have had inputs in policies of the state government.
"The governor had no deal with Rufai on any transaction. He brought not a single one. They can check with the US embassy."