Okada Ban: Lagos Police Vow To Arrest, Prosecute Passengers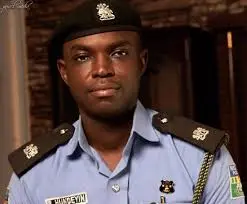 The Lagos State Police Command has said that those who patronise commercial motorcycles popularly known as okada in six local government areas of the state, where their operations had been restricted, would be arrested and prosecuted.
The Police Public Relations Officer in the state, SP Benjamin Hundeyin, disclosed this on Twitter on Saturday.
The state government reinstated ban on okada in some parts of the state following the lynching of a sound engineer identified as David.
"Under the new total ban of motorcycles in six local government areas of Lagos State, passengers and riders alike will be arrested and prosecuted. The passenger is an accomplice. Ignorance will not be an excuse!," Hundeyin tweeted.
The post generated reactions as some raised alarm on circumstances that could warrant people to take bikes.
"Nowhere a passenger will be an accomplice. You don't know his/her emergency. A person in this situation will use what ever means necessary. What ever is available," @AbuSadeeqElboss wrote.
"Extenuating circumstances will of course be taken cognizance of," Hundeyin replied.
"What about polimen that use motorcycle for carrying passengers?," Akinwumi Opeoluwa queried.
"Both of them will be promptly arrested except the passenger too is a law enforcement officer and both of them are in full uniform," The PPRO insisted.