Older women are just as sexually active as younger women – Actress Joke Silva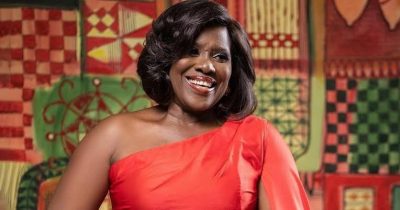 Nollywood actress Joke Silva challenges the stereotype that suggests women lose interest in sexual activities as they age.
During her appearance on the latest episode of the Africa Magic docuseries, 'The Rabors Forever After,' Silva discussed the advantages of intimacy for older women.
Surrounded by peers, Silva dismissed the prevalent belief that men seek younger partners as they age because older women are less active. Silva asserted that this notion is not only untrue but rather the opposite is true.
Silva expressed her disbelief, stating, "Somebody decided to say, 'People should accept the fact that men are: one, polygamous in nature, and also the older a man gets, the younger he needs a woman because the older woman is not as active.' And I'm reading this, and I said, 'What a load of crock'."
Silva elaborated on the perks of aging in relation to sexual intimacy, highlighting that post-menopause, women tend to feel more at ease as they no longer worry about pregnancy.
"Once you've gone through menopause, number one, you're more relaxed. You're not taking anything chemical—none of that. And then you're not taking chemicals for pregnancy. So, you're saying you're comfortable not being sexually active. You're so much more relaxed. There are things for dryness. Lubricants for both parties," she emphasized.
The seasoned actress also challenged the misconception that men are naturally inclined towards polygamy and should therefore have multiple female partners.
Her views were met with agreement from the 66-year-old host, Betty Irabor, and the other female guests on the show.