Oliver Twist: As Senator Solomon Olamilekan Yayi has Eye on Lagos and Ogun Seats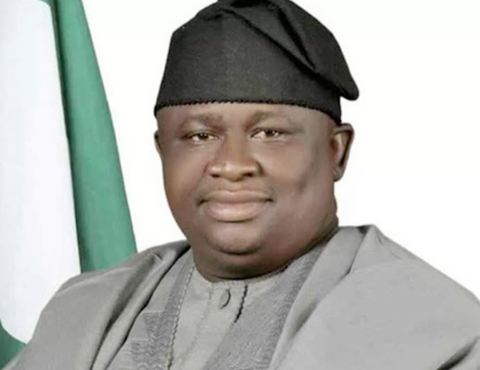 Politics in Nigeria is both frightening and entertaining. The constitution, one can argue, is without comparison since it was initially established for the people and remains at the people's whim. With both these factors on his side, Senator Solomon Olamilekan is not holding back in his intention to harvest the most political positions for himself. By so doing, he is entertaining onlookers and adhering to the law in equal measure.
Should a debate be launched regarding Nigerian politicians with the grandest ambitions, Senator Solomon Olamilekan will surely emerge in the top ten. Nevertheless, only he would claim the curious label of having cross-State or inter-State ambitions. After all, according to claims reportedly made by the Senator's close associates and confidantes, he has his eyes on both Lagos and Ogun States' political positions.
The Senator (alias Yayi) is currently representing Lagos West Senatorial District in the National Assembly. As a second-term senator, it is not out of order that he intends to continue climbing the tower of Nigerian politics. Many folks have frowned upon what is a bit unusual because Senator Yayi intends to get himself another leadership chair in Lagos and then become a governor in Ogun come 2023.
Folks have noted the fact that he was able to clinch the Lagos West Senatorial District seat is itself a miracle. For those paying attention to him in 2019, Yayi's original intention was to take over from Governor Ibikunle Amosun under the auspices of the All Progressives Congress (APC). Unfortunately, this plan fell through and he hastily returned to Lagos and returned to the National Assembly as a second-term representative of the Lagos West Senatorial District.
Now that his senatorial seat is at half-life, Yayi intends to return to his former, ultimate pursuit: to become a Governor (or at least Senator) of Ogun State. Naturally, very few people are happy with Senator Yayi's reported calculations. But who has ever discontinued his political sprint because people are not happy with him?
(Thisday)