Osama Bin Laden's alleged killer arrested in Dallas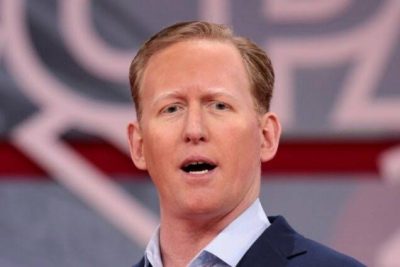 The former U.S. Navy SEAL who claimed he killed Osama bin Laden in his 2017 tell-all book has been arrested for assault in the Dallas suburb of Frisco in Texas.
Rob O'Neill, 47, faces misdemeanour charges of assault causing bodily injury and public intoxication, a spokesperson for the Frisco Police Department told The Dallas Morning News.
The news was confirmed by KDFW.
He was arrested Wednesday, booked into the Collin County Jail, and released on a $3,500 bond the same day, the newspaper reported.
O'Neill, a resident of Tennessee, was in Texas to record a podcast at a cigar lounge, social media posts showed.
The former soldier first alleged he killed bin Laden in an interview with the Washington Post in 2014, three years after the 2011 mission.
The Pentagon has never confirmed whether or not O'Neill fired the shots that killed the terrorist leader.
Some have suggested the soldier cannot make the claim he killed bin Laden because other members of SEAL Team 6 entered the room with him, such as Matt Bissonnette.
Special operations soldiers don't typically reveal themselves because of the security requirements and risks.
Bissonnette faced an investigation for detailing his experiences in his memoirs No Easy Day and No Hero: The Evolution of a Navy SEAL.
Bissonnette later settled a lawsuit and agreed to pay his royalties to the U.S. government.