Police begin full investigation into Mohbad's death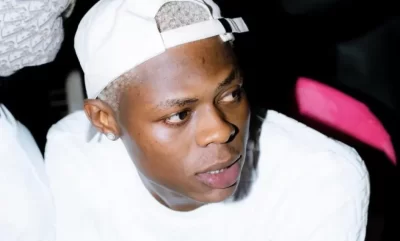 Following public outcries and the preliminary police review of the general circumstances surrounding the death of singer Mohbad whose real name is Ilerioluwa Oladimeji Aloba, the commissioner of the force in Lagos, CP Idowu Owohunwa, has ordered a thorough-going investigation into the case.
To achieve this, CP Owohunwa has constituted a special investigation team within the Homicide Section of the State Criminal Investigation Department (SCID) to coordinate the investigation.
In a tweet on Saturday, September 16, the command's spokesperson, SP Benjamin Hundeyin, revealed that the team, which comprises seasoned homicide detectives, has been tasked to aggregate all allegations, suspicions and insinuations from various sources on the death of the singer.
The team was also directed to undertake a professional, diligent and timely investigation with a view to establishing facts, clearing all doubts and ensuring that justice is manifestly served through a meticulous process that will deploy all requisite protocols (which may include exhumation), as well as technical and scientific tools that are vital to the detailed investigation of homicide allegations of this nature.
On its part, the Lagos state government has pledged its total support to the Special Investigation Team in all ways required to guarantee a diligent investigative exercise. Governor Babajide Sanwo-Olu gave this assurance while consulting with the State Commissioner of Police earlier today on how best to ensure that the case is expeditiously investigated and justice delivered promptly.
Also, the command appealed to the deceased's family, friends, business associates, or anyone with useful information that could aid the investigation to kindly share same with the Homicide Section of the State Criminal Investigation Department on 08036885727 and to optimally support the Police in the drive for a conclusive investigation of the case.
It assures the public that progress of the investigation will, as much as legally and professionally permissible, be shared with the general public accordingly.