Police Officer Gunned Down During Sexcapade With Lover In Bush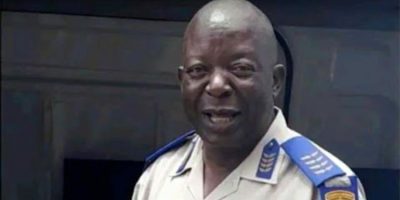 A police officer, Judas Chiloane, was killed in a sexcapade with his lover in a bush in Mpumalanga in South Africa.
According to Harare on Thursday, the officer was shot twice in the back seat of his Ford Ranger bakkie while his lover was unharmed.
The South African Police Service nabbed Charles Mbungeni Mabuza and Howard Mashego on Monday in connection with the murder.
A police special squad spokesperson, Captain Dineo Sekgotodi, said the two suspects said they go to the spot to rob couples who frequent the area for car sex, saying, "The two men told us that they would normally go to the spot near Graskop Road [where Chiloane was shot dead] to rob couples who use the area to engage in jola-joling [sex] in their cars."
According to Sekgotodi, the two suspected robbers ambushed Chiloane and his side chick, snatched his gun, and fired shots at his thigh and upper body.
When the woman called for assistance, the police arrived and pronounced their colleague dead at the scene.
Credit: Harare