Politics, religion and 2023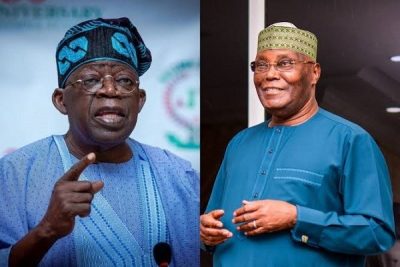 It is only natural that identity issues featuring such factors as ethnicity, religion, culture and region will always be key determinant influences in the politics of a complex, plural polity like Nigeria. Thus, the extant constitutions of the First, Second, and Third Republics and now this Fourth Republic have always had provisions requiring that the composition of governments at various levels reflect the 'federal character' of the country. As much as possible, this has meant ensuring that personnel recruitment and appointment particularly at the leadership levels in the various Ministries, Departments and Agencies of government at the center and sub-national levels evince a deliberate effort to balance ethno-regional, religious and, increasingly, gender considerations.
A key demand by diverse socio-cultural and political groups since the restoration of civilian rule in this dispensation in 1999 has been the rotation of presidential power between North and South. In picking its presidential flag bearer for the 2023 general elections from the North, namely former Vice President Atiku Abubakar, the opposition Peoples Democratic Party (PDP), has overridden the loud clamor across party lines that the presidency rotate back to the South after the completion of incumbent President Muhamamdu Buhari's eight-year tenure next year. The South-East especially, which has been the strongest and most consistent bastion of support for the PDP since 1999, justifiably felt entitled to the party's presidential ticket but even a good number of delegates from the region did not vote for Igbo candidates at the party convention, which means that other factors can readily trounce conventional expectations in the choosing and balancing of party electoral tickets.
However, this week, Atiku announced the choice of Delta State governor, Dr. Ifeanyi Okowa, a Christian, as his running mate thereby fulfilling this time another unwritten power-sharing convention that if the President is a Muslim, the Vice President should be a Christian and vice versa. In sharp contrast to the PDP's insensitivity to adherence to the power rotation pact between North and South, the ruling All Progressives Congress (APC) had picked its presidential candidate, former Lagos State governor, Asiwaju Bola Ahmed Tinubu, from the South-West. This followed the insistence of 13 of the party's influential governors from the North that the presidency shifts back to the South in 2023 in the interest of fairness, equity, and justice and against a bid by a clique to foist Senate President, Dr. Ahmed Lawan from Yobe State as 'consensus candidate' purportedly acting with the authority of President Muhammadu Buhari. To his credit, the President refused to throw the weight of his office behind this move thus enabling the APC to keep faith with the power rotation principle between North and South.
President Buhari had earlier charged the governors to consider the demonstrated capacity of a prospective candidate to achieve electoral victory for the party in the search for a flag bearer.
With the emergence of Tinubu as the APC presidential candidate, the Christian Association of Nigeria (CAN) and some other solitary voices have demanded that the APC must balance the ticket with a Christian Vice- Presidential candidate since Tinubu is a Muslim. As former Abia State governor and Chief Whip of the Senate, Chief Kalu Orji Kalu, has persuasively pointed out, however, if Tinubu, a Muslim minority from the South picks a Christian minority from the North as his running mate, that would be a perfect recipe for predictable electoral disaster. Nothing would gladden the PDP more. Critical stakeholders and delegates who ensured the emergence of Tinubu as APC presidential candidate know that he is their best bet to fight and win a national election against a candidate of Atiku's stature. Why should they then cripple the efficacy of such a ticket by presenting a Christian Vice-presidential candidate when their flag bearer has an appeal that cuts across religious boundaries? It will simply make no sense.
Given the strong antipathy of most parts of the South-East and South-South to the APC, there is no guarantee that a northern Vice-Presidential candidate for the APC will attract sufficient electoral harvest from both regions in an election in which maximization of votes by contending parties is key in what will most likely be a closely fought election. Why shouldn't the APC more rationally do all it can to take optimum advantage of the rich harvest of votes in the North-East, North-West, and South-West while also striving hard to split the votes with the PDP in the North Central, South-South, and South-East?
Tinubu's urbane disposition and cosmopolitan outlook are well known and admired. His wife of over four decades, Senator Oluremi Tinubu, is not only a Christian; she is a pastor of the Redeemed Christian Church of God (RCCG) as others have pointed out. Before Tinubu's assumption of office as governor of Lagos State, there was no provision for Christian workers at the Government House, Marina, to worship. He built a chapel on the premises for this purpose to complement the Muslim Mosque. Throughout his eight-year tenure, the revered General Overseer of the RCCG, Pastor Enoch Adeboye, preached at the State Thanksgiving Service, which was an annual event. The tradition continues after him.
In fulfillment of his electoral promise, Tinubu as governor of Lagos State returned over 20 schools that had been taken over, about two decades earlier from Christian missions by the state government, to their original owners. These schools include St Gregory's College, Obalende, Holy Child College, Obalende, Our Lady of Apostles, Yaba, St Finbarr's College, Akoka, C.M.S. Grammar School, Bariga, Howells Memorial Grammar School, Bariga, Lagos Anglican Girls School, Surulere, Awori Anglican Comprehensive High School, Badagry, Igbobi College, Yaba, Methodist Boys High School, Victoria Island, Methodist Girls High School, Yaba, The Apostolic Church Grammar School, Ketu, Baptist Academy, Obanikoro, Shepherd Girls high School, Obanikoro, Agbowa Ikosi Grammar School, Agbowa, The African Church College, Ifako, Lagos African Church Grammar School and Aladura Comprehensive High School.
Ten schools taken over from Muslim Missions were also returned to their original owners by his administration. Although there were unanticipated teething problems associated with the return of the schools following the prolonged period of state take-over, the initiative was enthusiastically welcomed by the missions and showed a commendable fidelity on the part of the governor being a Muslim, especially with respect to the Christian Mission Schools, which were more in number.
When it is pointed out that the Muslim-Muslim ticket of Chief MKO Abiola and Ambassador Babagana Kingibe of the Social Democratic Party (SDP) roundly defeated the Muslim-Christian ticket of Bashir Tofa and Sylvester Ugoh of the National Republican Convention (NRC) on June 12, 1993, presidential election regrettably annulled by the military regime, one ready response is that Nigeria is a far more different country today with higher levels of religious intolerance. This is only partially true.
For instance, in his 1995 essay, 'Religion and Nation Building: The Paradaox of Dual Identities in Nigeria', the eminent political scientist, Professor Isawa Elaigwu, meticulously documents no less than 20 incidents of religious conflicts involving violence, bloodshed, and deaths between March 1986, and January 1993, occurring among others in Ilorin, Kwara State, Ibadan, Oyo State, Kafanchan, Kaduna State, Katsina, Katsina State and Tafawa Balewa, Bauchi State, to name a few. In October 1991, for example, a demonstration by the Izala sect to prevent Reverend Reinhard Bonnke from holding a crusade in Kano deteriorated into bloody clashes with loss of lives and property. Again, in May 1992, communal conflicts between the Katafs and Hausas in Kaduna State turned into a violent confrontation between Muslims and Christians with large fatalities. True, there are more widespread acts of violence today but these go beyond religious conflicts to encompass banditry, terrorism, armed robbery, and kidnapping.
The broad pan-Nigerian support for the Abiola-Kingibe Muslim-Muslim ticket in 1993 thus indicated that inter-religious violence perpetrated or orchestrated by extremists of a given faith may not necessarily be reflective or representative of religious tempers in the larger population thus making a Muslim candidate like Abiola easily acceptable then beyond his religious profession just like a Tinubu will readily be today beyond Muslim circles.
In any case, ethnoreligious intolerance, extremism, and violence have deep-seated economic roots in worsening material poverty and inequality manifesting particularly in soaring unemployment, pervasive hunger, and rising despair and hopelessness among the vast majority of the populace. A candidate that can convince higher numbers of the electorate that he has the knowledge, experience and demonstrated record of past performance to bring about economic recovery, mass creation of jobs, and the onset of prosperity in post-2023 Nigeria will win widespread electoral support irrespective of the religious coloration of the ticket.
There is nothing Atiku has said or done since leaving office in 2007 and serially contesting for the presidency in 2011, 2015, and 2019 that suggests he will do anything different from what the PDP in its 16 years in power did in terms of reworking and revitalizing Nigeria's economy. While he talks animatedly about his new conversion to restructuring in the South, he is far more reticent about the subject in the North. I can think of no PDP state that is an inspiring model of the kind of developmental trajectory Nigeria should seek to follow after Buhari, not even the oil-rich Rivers and Delta states which do not have to contend with the kind of population pressures Lagos faces for instance from all over the country and with no derivation allocation to benefit from.
True, the APC has been no less dismal in its management of the economy over the last eight years even though it has fared comparably better particularly in infrastructure provision than the PDP when an account is taken of such debilitating factors as the drastic crash in oil prices towards the end of 2014, the unanticipated coronavirus pandemic and the consequences of the ongoing Russian-Ukraine war. Even then it's well known that though Tinubu is honorifically known as its National Leader given his role in the party's formation, his opportunity for input into governance in the last seven years has been marginal if not zero. He can therefore rightly claim that being elected President in 2023 will provide him the first opportunity to do for Nigeria the transformational foundation-laying he did for Lagos between 1999 and 2007.
If she has a President who can help tap and actualize her latent economic potential as well as release the trapped energies of her people for accelerated development, the basis would be laid for the drastic minimization of the role and influence of primordial factors like ethnicity, religion, and region in the country's politics. There will no longer be the large army of the deprived and impoverished to be recruited as bandits and terrorists. Beyond all this, however, we must never forget the late Dr. Bala Usman's immortal admonition that we must always be wary of those who will always seek to manipulate religion for self-seeking political and economic reasons rather than love for God or Nigerians.
•Written By Segun Ayobolu