Pound hits 37-year low against dollar after Putin's military mobilisation threat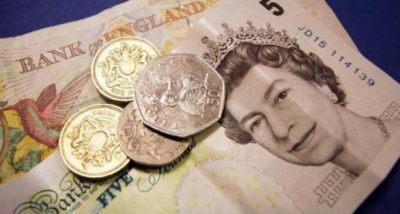 The British pound on Wednesday hit a new 37-year low against the US dollar.
The pound plummeted to $1.13 — its lowest level since 1985 — before regaining ground.
The currency hit the new level after Russia accused the West of "nuclear blackmail" raising fears the Ukraine war could escalate.
Vladimir Putin, Russian president, in a televised broadcast, said he had signed a decree on partial mobilisation, seeking to send up to 300,000 more soldiers to battle in Ukraine.
Putin said senior government officials in some leading NATO nations have discussed the possibility of using nuclear weapons against Russia, adding the country had "lots of weapons to reply".
"If the territorial integrity of our country is threatened, we will without doubt use all available means to protect Russia and our people – this is not a bluff," he said.
Putin's statement rattled investors who bought the dollar, gold and bonds – all of which are seen as less risky investments.
Meanwhile, the pound's crash also came after United Kingdom (UK) figures showed borrowing costs hit a fresh record for August as inflation soared.
Traders in sterling — which has been at low levels for weeks — were also looking ahead to a widely anticipated interest rate rise by the United States Federal Reserve (Fed) on Wednesday.
The US central bank has already raised interest rates four times this year to battle inflation, while the Bank of England (BoE) is expected to put up interest rates again on Thursday.
Raising rates increases the cost of borrowing and encourages people to spend less, which can cool rising prices. However, central banks face a tough balancing act due to higher rates. (The Cable)